October 2014
FLSA: NON-EXEMPT
SALARY: 46
CBA DESIGNATION: Represented
DEFINITION
Under direction of the appropriate manager, performs a wide variety of professional level accounting duties, and performs related work as required.
REPRESENTATIVE DUTIES: (Illustrative Only)
Under general direction of supervisors, performs a wide variety of complex, professional-level accounting work.
Accounts for various specially funded projects; prepares required financial reports and bills project agency.
Posts to subsidiary and general ledgers; prepares journals; takes a trial balance and prepares financial statements.
Reconciles various accounts including but not limited to bank accounts.
Audits, as assigned, expenditure transactions and makes corrections.
Assist in training and providing coverage in all areas of accounting.
At the request of a supervisor, performs a variety of unscheduled duties normally and traditionally performed by an accountant.
KNOWLEDGE AND ABILITIES
Knowledge of:
Accounting principles, methods, practices and terminology
Microsoft Excel and Word
Ability to:
Work with numbers in a wide variety of applications;
Research, read and interpret complex regulations and instructions;
Work and think independently;
Evaluate a situation and make a judgment or reach a decision based on the facts presented;
Deal with pressure in an effective manner and to work harmoniously with people in a variety of situations; and
Work in a multiethnic environment.
MINIMUM QUALIFICATIONS
Education and Experience: Two years of college with courses in Accounting 1A and 1B and two years of professional-level accounting experience. Experience may be substituted for education on a year-for-year basis with the exception that at least two courses of college-level accounting are required and no substitution is permitted.
OTHER REQUIREMENTS
Willingness to travel to meetings, workshops, seminars, etc.; to take accrued vacation outside of the summer months and at a time convenient for the District; to work beyond 40 hours a week (with compensation) and/or evenings if required; to prepare spreadsheets and use a calculator; to use a PC. Possession of a valid California driver license is required.
DESIRABLE QUALIFICATIONS
Major in accounting and experience with a California community college or school district.
PHYSICAL DEMANDS
Must possess mobility to work in a standard office setting and use standard office equipment, including a computer; to operate a motor vehicle and to visit various District and meeting sites; vision to read printed materials and a computer screen; and hearing and speech to communicate in person, before groups, and over the telephone. This is primarily a sedentary office classification although standing and walking between work areas may be required. Finger dexterity is needed to access, enter, and retrieve data using a computer keyboard, typewriter keyboard, or calculator and to operate standard office equipment. Positions in this classification occasionally bend, stoop, kneel, reach, push, and pull drawers open and closed to retrieve and file information. Employees must possess the ability to lift, carry, push, and pull materials and objects up to 25 pounds.
LEVEL OF SUPERVISION EXERCISED: None.
PROBATIONARY PERIOD: One year.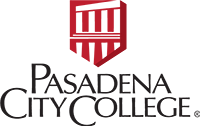 Pasadena City College
1570 East Colorado Boulevard, Pasadena, CA 91106
(626) 585-7361 direct ⋅ (626) 525-7924 fax