DEFINITION
Under the general supervision of the Associate Dean of Admissions and Records and the direct supervision of the Division Dean the Community Education Center, this position assists in the registration activities of the Community Education Center (CEC), including registration, transcript evaluation, student admissions, and information support. The position interprets federal, state, and district-mandated operational guidelines, policies, and procedures to CEC students, faculty, staff, and administration.
EXAMPLES OF DUTIES
Registers all non-credit students, applies judgment to solve registration problems.
Dissemination of information to instructors.
Coordinates the grade processing and attendance accounting.
Determines non-credit registration dates and drop dates.
Processes graduate records.
Prepares attendance and other reports, and provides non-credit statistics via reports.
Produces grade rosters and attendance rosters for non-credit.
Recommends and coordinates the implementation of enhancements to computer system and Admissions and Records procedures.
At the request of the Dean, Community Education Center, performs a variety of unscheduled duties normally and traditionally performed by an Admissions and Records Assistant.
Secure procedures for safe and accurate keeping and transmittal of non-credit student records and transcripts in accordance with AACRAO guidelines
Consult with MIS in the development and fostering of automated services in Student Learning Services
Record completed coursework on High School Credit Check (non-credit Ed Plans) and process graduates from the High School Diploma Program
Work with office assistants in creating a working/service environment that is respectful and inclusive of the diverse backgrounds of students and employees
MINIMUM QUALIFICATIONS
Education and Experience: Any combination of training and experience which would indicate possession of the required knowledge, skills, and abilities appropriate to this assignment. At least two years of increasingly responsible experience in registration activities (i.e. registration, transcript evaluation, student admissions, and information support).
Knowledge and Abilities: Knowledge of general admissions and records policies and procedures; grade rosters and attendance rosters. Demonstrated ability to interact with student aides in completing assignments and meeting student needs; work with academic faculty and classroom requirements. Familiarity in working with in-house information systems that track student data
PHYSICAL ABILITIES
Seeing to inspect written documents, communicate with District staff, sitting for extended periods of time, bending, kneeling and reaching to retrieve and file records, and dexterity of hands and fingers to operate a keyboard and other office equipment.
PROBATIONARY PERIOD: One year.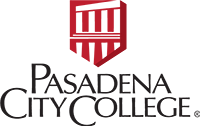 Pasadena City College
1570 East Colorado Boulevard, Pasadena, CA 91106
(626) 585-7361 direct ⋅ (626) 525-7924 fax