DEFINITION
Under general supervision, to perform a variety of technical and clerical duties of above-average difficulty, which require learning specific policies and practices, computer screens, do related work as required.
EXAMPLES OF DUTIES
Coordinates communication and activities with the Department of Veterans Affairs (VA), as well as various federal, state and local agencies to ensure compliance with regulations governing VA educational assistance programs.
Interprets, applies and explains federal and state laws, rules and regulations related to VA educational programs.
Produces required records of current/inactive certified enrollments as needed and act as a liaison with the VA and the California Bureau for Post Secondary Education during unannounced investigation surveys.
Monitors individual student academic progress to ensure student maintains academic eligibility in accordance with VA and state regulations.
Analyzes evaluated transcripts to determine units of credit applicable towards a student's major and to ensure courses taken at another college are not repeated in error.
Assists students in interpreting vocational certificate, associate degree, and transfer related information in written and computerized form (i.e., educational plans obtained from counseling, or transfer requirements/articulation agreements as obtained from transfer center or institutional web sites).
Recruits, interviews and hires VA work-study students as needed for positions at the college. Additionally, supervise, train and assign work to such students in various VA, federal, state and college policies.
Reviews and approves veteran's requests for books, supplies and other materials as needed for the VA Vocational Rehabilitation program. Work in conjunction with Fiscal Services to defer tuition and fees for required courses, as well as the college bookstore for any other related expenses, which will be billed directly to the VA.
Prepares student requests for veteran's emergency loans through the Financial Aid Office. Additionally, coordinate with Financial Aid Interviewers in regard to any monetary educational awards received by the veteran in order to assist in that office's determination for further financial benefits.
Does enrollment verifications for the general student body.
Assists with general records and Admissions office activities.
At the request of a supervisor, performs a variety of unscheduled duties normally performed by an Admissions and Records Clerk II/Veterans.
MINIMUM QUALIFICATIONS
Education and Experience: Graduation from high school or the equivalent education AND two years of general clerical experience.
Knowledge and Abilities: Knowledge of modern office methods and procedures. Willing to learn to follow a variety of procedures of above-average difficulty; type with accuracy and to produce letters and small reports with reasonable speed; learn to operate business machines, particularly computers and the maintenance of computerized records; communicate orally and in writing; spell and use good English grammar; keep information and materials confidential; work effectively with others; work in a multiethnic environment; function without constant direct supervision; handle heavy public contact with a helpful, friendly attitude; willing to learn new technologies.
DESIRABLE QUALIFICATIONS
Experience working in a college Admissions and/or Records Office. One year or more attending college as a student. Bachelor's or Associate degree is desirable.
Skills: Computer keyboard - 40 net words per minute.
PHYSICAL ABILITIES
Seeing to inspect written documents, able to clearly and effectively communicate with District staff, students and public, sitting for extended periods of time, bending, kneeling and reaching to retrieve and file records, and dexterity of hands and fingers to operate a keyboard and other office equipment.
PROBATIONARY PERIOD: One year.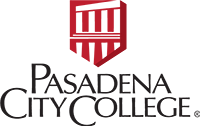 Pasadena City College
1570 East Colorado Boulevard, Pasadena, CA 91106
(626) 585-7361 direct ⋅ (626) 525-7924 fax