DEFINITION
Under general supervision, to perform a variety of clerical duties of above average difficulty which requires learning specific policies and practices and selecting which procedures to use for specific cases; to type with accuracy and speed; and to do related work as required.
EXAMPLES OF DUTIES
Checks application and other forms for students seeking admittance in person or by mail.
Interviews students regarding their requirements for admissions.
Makes determination to refer students to counselor, psychologist, Special Services, or Director of Admissions and Records as needed.
Issues Permit to register and assigns priority registration appointment cards to cleared students.
Enters student data into computer terminal.
Checks U.S. Immigration and Naturalization Service documents of refugees, immigrant residents, and non-immigrant aliens.
Addresses letters for orientation, clearance, and admission--pending informing students of need for certain materials required for admission or clearance of holds.
Maintains files and processes transcripts for student applicants.
Searches for permanent records; verifies name changes.
Determines residence of applicants for tuition purposes according to established procedures.
Verifies information on transcripts for entering students.
Determines, and/or verifies with documents, District residence of students.
At the request of a supervisor, shall perform a variety of unscheduled duties normally and traditionally performed by an Admissions Clerk II.
MINIMUM QUALIFICATIONS
Education and Experience: Any combination equivalent to graduation from high school and two years of general clerical experience.
Education and Abilities: Knowledge of and ability to follow a variety of office practices and procedures; ability to effectively communicate verbally with applicants for admission from diverse educational and ethnic backgrounds; ability to spell and use good English grammar; ability to work effectively with others.
SKILLS: Typing 40 net words per minute.
PHYSICAL ABILITIES
Seeing to inspect written documents, communicate with District staff, sitting for extended periods of time, bending, kneeling and reaching to retrieve and file records, and dexterity of hands and fingers to operate a keyboard and other office equipment.
PROBATIONARY PERIOD: One year.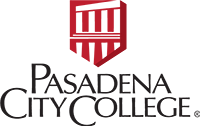 Pasadena City College
1570 East Colorado Boulevard, Pasadena, CA 91106
(626) 585-7361 direct ⋅ (626) 525-7924 fax