DEFINITION
Under supervision, assists with testing procedures as part of the Assessment Program and with activities related to the College Matriculation Plan; performs clerical tasks; and does related work as required.
EXAMPLES OF DUTIES
Administers and proctors tests and other instruments as part of the College Assessment Program.
Assists with the preparation of testing materials, test scoring, reporting o results, and maintenance of test results.
Assists in the planning, scheduling, and coordination of assessment activities related to the College Matriculation Plan.
Assists in the training and supervision of hourly personnel assigned to the Assessment Program.
Performs clerical tasks required as part of the Assessment Program.
Communicates information covering assessment program schedules, procedures, and requirements to students and the general public.
Compiles and tabulates data as needed for research activities.
Uses a computer keyboard for data entry and retrieval.
At the request of a supervisor, performs a variety of unscheduled duties normally and traditionally performed by an Assessment/Research Clerk.
MINIMUM QUALIFICATIONS
Education and Experience: Any combination equivalent to graduation from high school and two years of general office and related experience.
Knowledge and Abilities: Knowledge of general office methods and procedures. Ability to learn to follow a variety of procedures of average difficulty; to communicate effectively to large groups, both orally and in writing; to keep information and materials confidential; to work will with others; to tabulate and compute accurately; to work in a multi-ethnic environment; to function without direct supervision; and to handle heavy student contact load.
DESIRABLE QUALIFICATIONS
Direct experience in the administration and proctoring of tests to large groups of test-takers. Familiarity with computer keyboard and possession of data entry keyboarding skills.
PHYSICAL ABILITIES
Seeing to inspect written documents, communicate with District staff, sitting for extended periods of time, bending, kneeling and reaching to retrieve and file records, and dexterity of hands and fingers to operate a keyboard and other office equipment. Ability to carry testing materials weighing up to 40 pounds. A preemployment physical examination is required.
PROBATIONARY PERIOD: One year.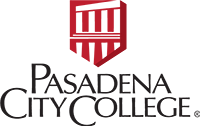 Pasadena City College
1570 East Colorado Boulevard, Pasadena, CA 91106
(626) 585-7361 direct ⋅ (626) 525-7924 fax