DEFINITION
Under supervision of the Director of Purchasing, assists with a variety of bidding functions and buying activities in the acquisition of equipment, supplies, and material for the District.
EXAMPLES OF DUTIES
Maintains up-to-date vendor catalog files; obtains required brochures, sales literature, and drawings.
Maintains files on purchase information and warehouse stock.
Accumulates information for bid documents, assists in the preparation of bids, and assists in formal bid openings, as required.
Processes requisitions and routine maintenance agreements and arranges routine repair transactions.
Evaluates vendor responses and proposals; recommends awards.
Seeks new sources of supply; contacts and interacts with vendor representatives.
Obtains required insurance, bond, and release documents from vendors or contractors; checks for accuracy and compliance; maintains records.
Analyzes discrepancies between contracts/purchase orders and invoices, and recommends appropriate action.
Develops and maintains statistical data and compiles such information into usable reports.
Negotiates and processes purchases.
Assists the Buyer and the Director, Purchasing Services in developing, producing, and distributing contracts.
Coordinates user needs for office and classroom furniture, periodical subscriptions and stations supply requirements, and processes orders for placement with specific delivery requirements.
Performs follow-up procedures on delayed delivery purchase orders or contracts and reconciles delivery, pricing, payment or other discrepancies, and issues appropriate change orders.
At the request of a supervisor, shall perform a variety of unscheduled duties normally and traditionally performed by an Assistant Buyer.
MINIMUM QUALIFICATIONS
Education and Experience: Completion of the 12th grade and two years of experience in a purchasing environment including working with specifications and bidding.
Knowledge and Abilities: Knowledge of purchasing principles and practices, including contract and specifications development; accounting and financial control practices; inventory procedures and record keeping; purchasing terminology; legal requirements for public purchasing. Ability to use the computer and willingness to learn new software systems including the Purchasing software system presently in use and function effectively in a computerized environment; communicate effectively; work in a multiethnic environment; organize and file. Willingness to develop a knowledge of legal codes and District procedures and apply it to daily activities.
DESIRABLE QUALIFICATIONS
An Associate's degree or equivalent, California school district experience, and familiarity with computer systems and different software.
PHYSICAL ABILITIES:
Seeing to inspect written documents, communicate with District staff, sitting for extended periods of time, bending, kneeling and reaching to retrieve and file records, and dexterity of hands and fingers to operate a keyboard and other office equipment.
PROBATIONARY PERIOD: One year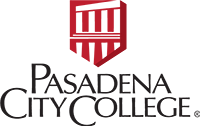 Pasadena City College
1570 East Colorado Boulevard, Pasadena, CA 91106
(626) 585-7361 direct ⋅ (626) 525-7924 fax