DEFINITION
Under the supervision of a supervisor, performs the following duties:
EXAMPLES OF DUTIES
Designs and constructs the following: digital radio studios; television studios; editing bays; satellite downlink facilities; smart classrooms; language labs and fabricate interfaces for all installations.
Install, maintain and repair to the component level the following: television production and monitoring equipment smart classroom electronic equipment; digital audio production equipment; satellite downlink systems; video projection systems; classroom video monitor/playback systems; television FR/cable network equipment; audio/video routing, recording and editing systems; test equipment and other electronic equipment as required.
Assists the Chief Engineer in the construction, installation and adaptation of electronic equipment to the College technical environment.
Assists the Chief Engineer in supplying adequate on-the-job training for staff electronic technicians and student technicians.
Creates and maintains database files for parts inventory, preventive maintenance, and maintenance logs.
Assists the Chief Engineer in establishing maintenance schedules.
Maintains records, requisitions parts and supplies.
At the request of the Chief Engineer, shall perform a variety of unscheduled duties normally and traditionally performed by the Assistant Chief Engineer.
MINIMUM QUALIFICATIONS
Education and Experience: An Associate in Science degree and at least four years of successful, responsible experience in design and repair of solid state circuits.
Knowledge and Abilities: Knowledge of radio and television electronic equipment; knowledge of the equipment, materials and methods used in the installation, adjustment and repair of color and black and white television equipment; knowledge of solid state circuitry. Ability to perform quick and efficient maintenance; ability to adapt and modify equipment; ability to troubleshoot and to interpret electronic manuals; ability to evaluate equipment operating problems; ability to read schematics; ability to work in a multicultural environment.
Special Requirements: A current General Class Radio Telephone Operator License or equipment.
DESIRABLE QUALIFICATIONS
A Society of Broadcasting Engineers (SBE) Certificate is desirable.
PHYSICAL ABILITIES:
Seeing to inspect written documents, communicate with District staff, sitting for extended periods of time, bending, kneeling and reaching to retrieve and file records, and dexterity of hands and fingers to operate a keyboard and other office equipment.
PROBATIONARY PERIOD: One year.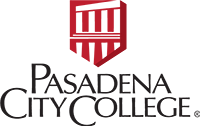 Pasadena City College
1570 East Colorado Boulevard, Pasadena, CA 91106
(626) 585-7361 direct ⋅ (626) 525-7924 fax