DEFINITION
Under direction, performs the following duties requiring highly skilled secretarial work by planning, organizing and participating in the clerical and secretarial operations within a diverse office setting.
EXAMPLES OF DUTIES
Proofreads material with speed and accuracy using standard proofreading symbols.
Prepares a variety of documents from design to completion.
Possesses the ability to format a variety of materials on a word processor in addition to the usual minimum typing and shorthand skills required by the College for the position of Senior Secretary.
Possesses organizational skills which meet the needs of both the counseling and the curriculum functions of the College.
Demonstrates problem-solving skills.
Possesses the ability to interface with faculty, staff and students with awareness and sensitivity to the needs of each.
Possesses the ability to work independently.
Develops procedures to expedite receipt of information pertaining to curriculum and facilitates implementation of policies and programs.
Coordinates work with Faculty Senate and the departments without reference to supervisor.
Assists in coordinating communication with other colleges, arranging special information days and serving as a liaison person with feeder high schools of the District.
Compiles information for publication of the College catalog.
Arranges committee and other meetings which require intricate planning and scheduling.
Attends meetings and prepares minutes and summaries of resultant actions.
At the request of a supervisor, shall perform a variety of unscheduled duties normally and traditionally performed by an Assistant, Counseling and Curriculum Liaison.
MINIMUM QUALIFICATIONS
Education and Experience: Any combination equivalent to graduation from high school and three years of increasingly responsible secretarial work, including two years in an educational setting.
Knowledge and Abilities: Knowledge of modern office practices and procedures; ability to interpret and explain complex rules and policies; ability to prepare and edit reports and other materials; ability to seek out and obtain or select a variety of data from several resources, compile it and present it in a format which is clear and usable; ability to compose letters independently; ability to keep information confidential and to exercise a high degree of discretion and judgment in performing duties; ability to establish and maintain effective working relationships and communicate effectively with College officials, instructors, classified employees, and the public; ability to work with minority students. Knowledge of and ability to use word processing hardware and software.
DESIRABLE QUALIFICATIONS
An AA degree is desirable.
Skills: Typing 50 wpm. Shorthand 80 wpm.
Probationary Period: One year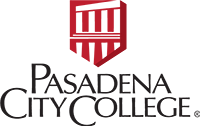 Pasadena City College
1570 East Colorado Boulevard, Pasadena, CA 91106
(626) 585-7361 direct ⋅ (626) 525-7924 fax