OCTOBER 2013
FLSA: EXEMPT
SALARY: 67
CBA DESIGNATION: Represented
DEFINITION
Under the direction of the Superintendent/President completes specific projects related either to activities of the college or the communities served by the District.
ESSENTIAL DUTIES AND RESPONSIBILITILES (Illustrative Only)
Duties may include but are not limited to the following:
Prepares reports, correspondence and communications for the President.
Meets with various community groups and prepares reports and makes recommendations to the President as a result.
Cultivates and maintains positive relations with community groups.
Sets up community meetings with the President and follows up with written and personal communication.
Prepares data to be reported in publications or presentations by the President.
Assists College in planning and implementation of special events.
Assists College in faculty recruitment efforts.
As directed or approved by the President, serves on various college committees.
Undertakes other assignments as directed by the President.
MINIMUM QUALIFICATIONS
EDUCATION AND EXPERIENCE:
Any combination equivalent to a bachelor's degree, including experience in community relations.
KNOWLEDGE OF:
Knowledge of methods and practices of college/community liaison activities.
ABILITY TO:
Write clearly, imaginatively and persuasively.
Assist in the composition of brochures and similar materials.
Plan and implement special events.
Work in a multi‑ethnic environment.
PHYSICAL DEMANDS
Must possess mobility to work in a standard office setting and use standard office equipment, including a computer; vision to read printed materials and a computer screen; and hearing and speech to communicate in person, before groups, and over the telephone. This is primarily a sedentary office classification although standing and walking between work areas may be required. Finger dexterity is needed to access, enter, and retrieve data using a computer keyboard or calculator and to operate standard office equipment. Positions in this classification occasionally bend, stoop, kneel, reach, push, and pull drawers open and closed to retrieve and file information. Employees must possess the ability to lift, carry, push, and pull materials and objects weighing up to 25 pounds.
ENVIRONMENTAL ELEMENTS
Employees work in an office environment with moderate noise levels, controlled temperature conditions, and no direct exposure to hazardous physical substances. Employees may interact with upset staff and/or public and private representatives in interpreting and enforcing departmental policies and procedures.
PROBATIONARY PERIOD: One year.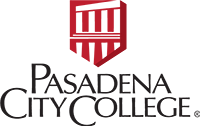 Pasadena City College
1570 East Colorado Boulevard, Pasadena, CA 91106
(626) 585-7361 direct ⋅ (626) 525-7924 fax