DEFINITION
Under the direction of a Teacher-Specialist in the Disabled Student Programs & Services, the Assistive Technology Specialist will assist DSP&S staff in identifying appropriate assistive technologies to address educational limitations, introduce and train college staff in the use of assistive technologies, and coordinate the activities of the Assistive Technology Center.
EXAMPLES OF DUTIES
Determines appropriate assistive technology solutions for students, in consultation with the teacher specialist and the student. Serve as a resource to DSP&S staff regarding assistive technology accommodations.
Introduces staff and faculty to the use of assistive technology. Collaborates with campus staff to integrate assistive technology into computer labs and classrooms throughout the institution. Serves as a resource to the campus regarding computer technology accessibility issues.
Provides individual and group assistive technology training to students with disabilities. Develops assistive technology training and presentation materials.
Researches and orders new assistive technology products to meet the disability accommodation needs of students with disabilities.
Hires, trains, and supervises lab assistants and peer mentors.
Manages the daily operation of the Assistive Technology Center.
Develops and enforces computer lab rules and procedures.
Maintains the Assistive Technology Center web page.
Tracks inventory of equipment and software. Arranges for update, repair and replacement of hardware and software.
At the request of a supervisor, performs a variety of unscheduled duties normally and traditionally performed by an Assistive Technology Specialist.
MINIMUM QUALIFICATIONS
Education and Experience: Associate's degree from an accredited college. One year of full-time experience serving the assistive technology needs of persons with disabilities.
Knowledge and Abilities: Knowledge and proficiency with a variety of assistive technologies. Ability to diagnose and troubleshoot hardware and software problems. Familiarity with Section 504 and 508 of the Rehabilitation Act, and the Americans with Disabilities Act. The ability to work effectively with students, staff and members of the community from diverse backgrounds.
DESIRABLE QUALIFICATIONS
Two years of paid or volunteer experience in serving individuals with disabilities through the use of assistive technology. Proficiency with adapting training approaches to match the learning styles of students with a variety of disabilities.
PHYSICAL ABILITIES
Seeing to inspect written documents, communicate with District staff, sitting for extended periods of time, bending, kneeling and reaching to retrieve and file records, and dexterity of hands and fingers to operate a keyboard and other office equipment.
PROBATIONARY PERIOD: One year.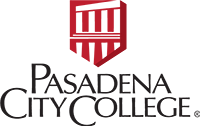 Pasadena City College
1570 East Colorado Boulevard, Pasadena, CA 91106
(626) 585-7361 direct ⋅ (626) 525-7924 fax