NOTE: This position is exempt for daily overtime pay.
DEFINITION
Under general supervision, to maintain, store and issue athletic equipment and supplies, and to do related work as required.
EXAMPLE OF DUTIES
Issues towels, equipment, uniforms and supplies for classes and teams; receives, cleans or arranges for cleaning and stores items after they have been used.
Receives deliveries of equipment and supplies; checks for correct quantity and condition; maintains inventory records.
Assists the coaches/teachers where needed to improve the quality of each program.
Assists in rigging and unrigging nets and other equipment; maintains and makes repairs of equipment to assure safe usage.
Assigns lockers; maintains records of lock combinations; makes combination changes.
Prepares lists of needed supplies and athletic equipment for Division Dean.
Be available to meet the needs of the students and answer questions.
Assists in game preparation and set-up of equipment and other necessary duties for games.
At the request of a supervisor, performs a variety of unscheduled duties, which pertain to the successful operation of an athletic and physical education department, normally and traditionally performed by a Athletic Equipment Attendant.
MINIMUM QUALIFICATIONS
Education and Experience: Any combination equivalent to graduation from high school AND some experience in the storage and maintenance of athletic equipment and supplies.
Knowledge and Abilities: Knowledge of materials and equipment used in team and individual sports and of the care and maintenance of athletic equipment; ability to make repairs of athletic equipment and clothing; ability to keep records; ability to carry out oral and written instructions; ability to work in a multiethnic environment.
PHYSICAL ABILITIES
Lifting and carrying objects weighing up to 50 pounds, pushing and pulling, walking and standing for extended periods of time, dexterity of hands and fingers to operate a variety of hand and power tools, reaching overhead, above the shoulders and horizontally, and kneeling or crouching.
PROBATIONARY PERIOD: One year.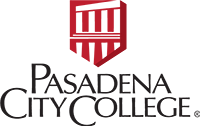 Pasadena City College
1570 East Colorado Boulevard, Pasadena, CA 91106
(626) 585-7361 direct ⋅ (626) 525-7924 fax