NOTE: This position is exempt for daily overtime pay.
DEFINITION
To be knowledgeable and competent in a variety of specialty areas so as to effectively prevent, care, and treat injuries to the athlete. To also perform rehabilitation work as required.
EXAMPLES OF DUTIES
Evaluates and prevents athletic injuries/illnesses which include: (1) conducts physical examination and participates in screenings, (2) ensures appropriate training and conditioning of the athlete, (3) selects and properly fits protective equipment, (4) reduce and control environmental hazards.
Effectively and accurately evaluates athletic injuries/illnesses.
Administers appropriate first aid to the injured athlete and make correct decisions in the management of acute injuries. Possesses sound skills in initial recognition, evaluation, and emergency care of potentially serious or life threatening injuries.
Works closely and under the supervision of the team physician to design and supervise an injury rehabilitation program.
Responsible for organization and administration of the Training Room facility including requisition and inventory of necessary supplies and equipment, the maintenance of health and injury records, and the supervision of assistant or student trainers.
Prepares injury and treatment records, maintain records on athletic injuries and prepare insurance forms.
At the request of a supervisor, performs a variety of unscheduled duties normally and traditionally performed by an Athletic Trainer.
MINIMUM QUALIFICATIONS
Education and Experience: First Aid and CPR Certificates; four years of experience as an Athletic Trainer; certification by the National Athletic Trainers Association or a bachelor's degree in Sports Medicine.
Knowledge and Abilities: Knowledge of symptoms of various athletic injuries and of applicable first aid methods; ability to tape all areas of the body; ability to make slings and splints; ability to administer various types of treatment utilizing all types of therapeutic modalities, exercise, and equipment; ability to maintain records and reports; ability to work in a multiethnic environment.
DESIRABLE QUALIFICATIONS
Experience as a Head Athletic Trainer, Certified Strength and Conditioning Specialist, master's degree in Sports Medicine or related field.
NOTE: Work schedule will vary with some Saturdays.
PHYSICAL ABILITIES
Lifting and carrying objects weighing up to 50 pounds, pushing and pulling, walking and standing for extended periods of time, dexterity of hands and fingers to operate a variety of hand power tools, reaching overhead, above the shoulders and horizontally, and kneeling or crouching.
PROBATIONARY PERIOD: One year.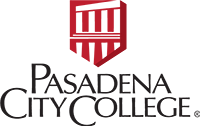 Pasadena City College
1570 East Colorado Boulevard, Pasadena, CA 91106
(626) 585-7361 direct ⋅ (626) 525-7924 fax