NOTE: THIS POSITION DOES NOT ACCRUE SENIORITY WITH THE PASADENA AREA COMMUNITY COLLEGE DISTRICT.
DEFINITION
Under general supervision to do manual and clerical work in the receiving, storage, delivery and inventory of a variety of materials; and to do related work as required.
EXAMPLES OF DUTIES
Receives textbooks and supplies for resale and supplies to be utilized in the operation of the store; checks receipts for accuracy; inspects for quality and quantity; enters textbook receiving information into computer; makes sure the items scan at the point-of-sale cash registers.
Prepares return shipments and documents for damaged, defective, and overstocked items for return to vendors as appropriate. Ensures that adequate packaging and the most economical freight rates are utilized. Uses computer for the return of textbooks.
Maintains inventory records of stock and makes periodic physical inventories.
Supervises the pricing of all merchandise for resale and the de-pricing of all outgoing merchandise.
Arranges for proper display and storing of merchandise on sales floor and stockroom respectively.
Keeps the stockroom clean and orderly.
Recommends hourly stock clerks for employment; assigns, supervises, and evaluates hourly stock clerks.
At the request of a supervisor, performs a variety of unscheduled duties normally and traditionally performed by a Bookstore Stock Clerk.
MINIMUM QUALIFICATIONS
Education and Experience: Any combination equivalent to graduation from high school.
Knowledge and Abilities: Knowledge of clerical and record-keeping methods and procedures; knowledge of methods involved in warehousing and delivering materials. Ability to compare names and numbers accurately; ability to lift, move, and sort any warehouse objects of medium and medium-heavy weight; ability to work in a multiethnic environment; ability to use computer for receiving and returning textbooks.
DESIRABLE QUALIFICATIONS
One year of stock clerk or general clerical experience.
ADDITIONAL REQUIREMENTS
A pre-employment physical examination is required. Cost of physical examination will be paid by the Bookstore.
Work Schedule: Monday - Friday 7:30 a.m. to 4:00 p.m.
PHYSICAL ABILITIES:
Seeing to inspect written documents, communicate with District staff, standing for extended periods of time, bending, kneeling and reaching to retrieve and file records, and dexterity of hands and fingers to operate a keyboard and other office equipment.
PROBATIONARY PERIOD: One year.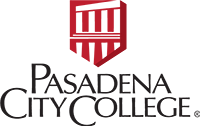 Pasadena City College
1570 East Colorado Boulevard, Pasadena, CA 91106
(626) 585-7361 direct ⋅ (626) 525-7924 fax