NOTE: THIS POSITION DOES NOT ACCRUE SENIORITY WITH THE PASADENA AREA COMMUNITY COLLEGE DISTRICT.
DEFINITION
Under supervision of the Bookstore Director, purchases all merchandise for resale, except TEXTBOOKS. Plans, supervises, and participates in the handling of cash, credit cards, invoices; making change and retail selling; and to do related work as required.
EXAMPLES OF DUTIES
Corresponds and negotiates prices and purchases from vendors of all merchandise except TEXTBOOKS.
Supervises pricing, stocking, and displaying of such merchandise; creating special sales and advertisement.
Processes and approves invoices of said merchandise.
Supervises inventory of all stock except TEXTBOOKS; reporting all sales.
Establishes store set up and supplies needed for semester rush periods (excluding TEXTBOOK area).
To assume responsibility of opening and locking the store on an assigned shift.
To operate cash register, credit card, and copier equipment; making minor adjustments.
To account for sales, working with cashiers balancing register sales and cash, and making change from safe.
Supervise others answering questions about policy, and procedures, and insuring that such are properly followed.
Work with others in training regular, student, and temporary personnel in cashiering and customer service.
Assist assigned personnel with refunds or exchanges following policy, but making exceptions as necessary.
At the request of the Director, shall perform a variety of unscheduled duties normally and traditionally performance by a Buyer/Senior Cashier.
MINIMUM QUALIFICATIONS
Education and Experience: High school graduation and two years experience of buying in a retail environment including cashiering and accounting for funds.
Knowledge and Abilities: Knowledge of the principles of retailing, including pricing, planning, inventory controls, display, and promotion. Ability to estimate needs and to exercise good judgment in business matters; keeping stock, inventory, and statistical records. Knowledge of practices and procedures related to proper handling of cash and credit cards. Knowledge of office procedures in accounting for money and billing processes. Knowledge in arithmetic processes. Knowledge in basic computer data entry. Ability to count cash, make proper change, and balance registers. Ability to operate electronic registers, credit card equipment, copier, and make minor equipment adjustments. Ability to supervise others and schedule work. Ability to meet and work with the public (student and staff) in a multi-ethnic environment.
Hours: Monday through Friday, 7:30 a.m. - 4:00 p.m.
Additional hours required during semester rush periods.
PHYSICAL ABILITIES:
Seeing to inspect written documents, communicate with District staff, standing for extended periods of time, bending, kneeling and reaching to retrieve and file records, and dexterity of hands and fingers to operate a keyboard and other office equipment.
PROBATIONARY PERIOD: One year.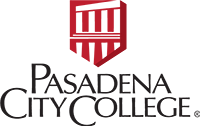 Pasadena City College
1570 East Colorado Boulevard, Pasadena, CA 91106
(626) 585-7361 direct ⋅ (626) 525-7924 fax