NOTE: THIS POSITION DOES NOT ACCRUE SENIORITY WITH THE PASADENA AREA COMMUNITY COLLEGE DISTRICT.
DEFINITION
Under general supervision received cash, makes change, sells tickets and items of merchandise; accumulates cash sales of a particular category; and does related work as required.
EXAMPLES OF DUTIES
Receives money and gives change for items sold; sells tickets.
Operates a cash register.
Writes receipts.
Counts tickets or items to balance a small fund or till.
Checks cards and money to complete simple records.
Issues refunds or buys back books.
Reads registers and balances cash drawers.
Files cards, checking names, numbers and amounts paid and unpaid.
Makes lists.
At the request of a supervisor, performs a variety of unscheduled duties normally and traditionally performed by a Cashier.
MINIMUM QUALIFICATIONS
Education and Experience: Any combination equivalent to graduation from high school or six months of paid experience including responsibility for handling money or making cash sales.
Knowledge and Abilities: Knowledge of simple arithmetic such as addition, subtraction, multiplication, and division. Ability to count cash and make change; to keep simple records of cash transactions; to meet the public and develop effective working relationships; to work in a multiethnic environment.
PHYSICAL ABILITIES:
Seeing to inspect written documents, communicate with District staff, standing for extended periods of time, bending, kneeling and reaching to retrieve and file records, and dexterity of hands and fingers to operate a keyboard and other office equipment.
PROBATIONARY PERIOD: One year.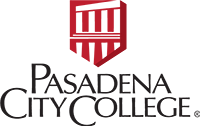 Pasadena City College
1570 East Colorado Boulevard, Pasadena, CA 91106
(626) 585-7361 direct ⋅ (626) 525-7924 fax