DEFINITION
Under the supervision of the Assistant Dean of Computing Services, the Computer Center Technician will coordinate services to all supported computer laboratories and classrooms; performs related duties as required.
EXAMPLES OF DUTIES
Coordinate the schedules and activities of Instructional Computer Center staff;
Coordinate and implement the operational rules and procedures for the Instructional Computer Center;
Select, train, schedule, and evaluate student assistants, and part-time hourly staff;
Assist with the development of center policies and procedures;
Review supplies inventory and generate requisition requests;
Provide information or assistance regarding the instructional computer center;
Coordinate the development of procedural manuals for instructional computer center users and staff;
Schedule use of labs and direct orientation of classes to the instructional computer center;
Assist instructional computer center staff with operational problems pertaining to system or software capabilities;
Create, modify, and maintain user accounts and data security;
Perform system start‑ups, reloads, restarts, and backups;
Assist with the installation and trouble-shooting of hardware and software;
Supervise the maintenance and installation of computer peripheral supplies (paper, ribbons, cables, etc.);
Prepare reports showing center and systems usage;
Develop and implement procedures to maintain instructional computer center safety regulations;
May assist with budget development.
MINIMUM QUALIFICATION
Three years of full‑time or equivalent employment in an instructional computing lab working directly with students and faculty; three concurrent or additional years of experience working with microcomputer hardware and software support; one concurrent or additional year working with network operating systems and software; 30 semester hours.
SUPERVISION
Supervision is received from the Assistant Dean for Computing Services. Work supervision is exercised over classified hourly staff and student assistants.
ADDITIONAL QUALIFICATIONS
Knowledge of:
Microcomputer hardware components (both Apple Macintosh and Intel preferred);
Microcomputer operating systems (both Apple Macintosh and Microsoft Windows 3.11 and Windows 95 preferred);
Software packages covering desktop publishing, word processing, database management, spreadsheets, and graphics;
Ability to:
Coordinate the technical support and operation of several instructional computing laboratories;
Diagnose and correct minor microcomputer hardware and software problems and take appropriate corrective action;
Simplify and interpret complex procedures and manuals for the layperson;
Work closely with faculty involved in using the instructional computing laboratories;
Organize, prepare, and conduct inservice training in computer operations, applications, and programming;
Develop and write technical documentation;
Establish and maintain cooperative working relationships with others;
Follow oral and written instructions;
Be available to work on an on‑call basis;
Work in a multi‑ethnic environment.
PHYSICAL ABILITIES
Seeing to inspect written documents, communicate with District staff, sitting for extended periods of time, bending, kneeling and reaching to retrieve and file records, and dexterity of hands and fingers to operate a keyboard and other office equipment.
PROBATIONARY PERIOD: One year.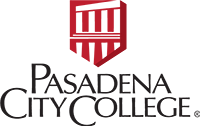 Pasadena City College
1570 East Colorado Boulevard, Pasadena, CA 91106
(626) 585-7361 direct ⋅ (626) 525-7924 fax