DEFINITION
Under the general supervision of the Child Development Center Director, performs a variety of duties to aid in the care, development, and instruction of children; performs additional duties as required at the Child Development Center.
EXAMPLES OF DUTIES
Develops and implements an educational program for a group of young children, developing goals and objectives for individual children as appropriate.
Participates in the development and maintenance of an appropriate, safe learning environment at the Center.
Acts as supervisor of the Center in the absence of the Child Development Center Director.
Assists with the physical inventory of supplies and equipment each year.
Assists in the coordination/supervision of students, parents, and aides working with children.
Prepares for and conducts parent conferences; keeps appropriate written records.
Enrolls families for child care services, maintains enrollment/admission records for each child, and provides accurate data to Secretary and Center Director for all fiscal and attendance reports.
Conducts initial parent orientation interviews and informs parents of center policies and procedures on an ongoing basis.
Implements parent involvement/education activities.
Plans and implements food and nutrition program.
Assists Center Director in the planning and implementation of curriculum/program for all enrollees.
Collaborates with ECE Educational Coordinator in designing, supervising, and training field practice experience for ECE students.
Assists the Center Director in scheduling, supervising, and evaluating program staff.
Attends regular staff meetings; participates in professional activities.
At the request of the Child Development Center Director shall perform a variety of unscheduled duties normally and traditionally performed by a Child Development Specialist.
MINIMUM QUALIFICATIONS
Education and Experience: Regular Children's Center Permit/Child Development Teacher Permit, or meets qualifications and willing to apply for above permit, and three years of experience as an aide or assistant, paid or as a volunteer, in an instructional capacity in a child development program; plus 16 semester units of course work in general education, including at least one course in each of the following areas: humanities, social sciences, math and science, and English, plus six units in administration of ECE programs.
Knowledge and Abilities: Knowledge of the needs and behavior of infant, toddlers or two-year old children. Ability to: supervise the Center in the absence of the Director; get along well with children and to win their confidence; communicate effectively with parents, children, and other workers at the Center; understand group behavior and the feelings of individuals in the group; supervise the activities of the infant-toddler program; observe safety hazards and supervise activities for protection of all participants; obtain a certificate in pediatric CPR and first aid; keep detailed records; work in a multi-ethnic environment.
PHYSICAL ABILITIES
Seeing to inspect written documents, communicate with District staff, sitting for extended periods of time, bending, kneeling and reaching to retrieve and file records, and dexterity of hands and fingers to operate a keyboard and other office equipment. Frequent lifting and/or carrying objects weighting up to 40 pounds. Lifting, carrying, and/or pushing objects weighting 50 pounds.
Probationary Period: One year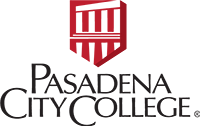 Pasadena City College
1570 East Colorado Boulevard, Pasadena, CA 91106
(626) 585-7361 direct ⋅ (626) 525-7924 fax