DEFINITION
General duties relating to scheduling classes; edit, design, and layout Community Education schedule of fee classes (Kaleidoscope, 5 schedules per year) using various software applications; edit, design, and layout flyers, forms and brochures; general accounting and inputting class and schedule information into computer; mass mailings; query Community Education data base for pertinent information. Must be able to work with minimal supervision.
EXAMPLES OF DUTIES
Schedule teaching dates, times and locations with instructors using capabilities of ACE (Automated Community Education) system integrated with word processing.
Compile worksheet to determine class expenses, class fees, and minimum enrollments.
Reserve rooms using the college's HP reservation system and making arrangements with off‑campus facilitators.
Input presenter, course, section information into ACE system.
Send out teaching assignments and contracts to presenters and verify information regarding date and time of class.
Transfer course information files via Desklink from ACE system to IBM PS2.
Edit course information files using word processing into importable format for PageMaker.
Design page layout and import course information text files.
Select, scan, or design and export graphics using clip art, photos, etc., to import into PageMaker layout.
Design advertisements to be included in schedule.
Print and proof pages to submit to printer.
Design and generate layout and graphics for class flyers, special events and forms.
Answer phones and take registration information for charge card registrations.
Answer questions presented by staff and public.
Process registrations for computer entry, print confirmations and income reports for each day. Must balance income to actual cash, checks and charges daily.
Do computer system backup.
Verify charge statements received from bank. Contact bank personnel regarding problems and follow up until problem is resolved. Send copies of charge details to accounting department.
Input and generate mailing labels using label software and ACE mailing label capabilities for mass and regular mailings.
Access ACE Relational Data Base Management System (ORACLE) using SQL to obtain data pertinent to Community Education operations.
Interface with various software customer support services for problem solving and assistance.
MINIMUM QUALIFICATIONS
Education and Experience: Graduation from high school and three years of general clerical duties. Knowledge of and experience with IBM personal computers, Microsoft Windows 3.1, Microsoft Works for Windows 2.0, Aldus Pagemaker 5.0, Aldus Photostyler 1.1, Oracle DBMS and other software as needed.
Knowledge and Abilities: Ability to use tact, diplomacy and discretion in transactions with public, students and school personnel. Ability to work productively despite interruptions; ability to prioritize duties; ability to evaluate information; ability to work without supervision and ability to work in a multi‑ethnic environment.
PHYSICAL ABILITIES
Seeing to inspect written documents, communicate with District staff, sitting for extended periods of time, bending, kneeling and reaching to retrieve and file records, and dexterity of hands and fingers to operate a keyboard and other office equipment.
PROBATIONARY PERIOD: One year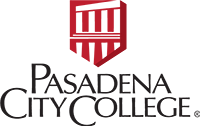 Pasadena City College
1570 East Colorado Boulevard, Pasadena, CA 91106
(626) 585-7361 direct ⋅ (626) 525-7924 fax