DEFINITION
Under the direction of the Supervisor, MIS Central Support, operates the Hewlett Packard minicomputer systems and related equipment in Management Information Services by following job instructions and schedules and accurately maintaining written records related to production job runs, equipment condition, computer-system-related supply levels and other levels and other types of shift information.
EXAMPLES OF DUTIES
Retrieves stock paper and special forms, ribbons, etc., from storage areas to maintain sufficient stock in the computer room for normal operations.
In accordance with provided schedule, cleans and maintains equipment components such as magnetic tape drive heads and keeps the work area clean and orderly.
Operates the computer system consoles and all peripherals as well as associated equipment such as mark scanner, forms burster and decollator.
Appropriately utilizes operator console messages and interacts with the operating system consoles and utilities.
Keeps all required records and prepares shift reports for the next shift and others as required.
Records production run information on logs and other forms describing the outcome of each production job, magnetic tape used, forms printed and other pertinent information.
Runs production jobs on the computer systems as specified in the detailed run instructions.
Refers to and follows carefully and accurately all available instructions for each production job or sequence of jobs for computer runs; consults with supervisor or submitting person as directed when the instructions submitted with the job request are inadequate or incorrect.
Mounts, unmounts and appropriately labels magnetic tape required for each production job.
At direction of supervisor, performs preliminary diagnostic procedures, and if necessary, contacts appropriate service firm when there is a hardware system failure and documents the contacts.
Performs the duties of data control when required.
Performs appropriate back-ups for the central computer systems.
Utilizes any automated production job scheduling system to maintain the work flow of production runs.
At the request of a supervisor, shall perform a variety of unscheduled duties normally and traditionally performed by a Computer Operator.
MINIMUM QUALIFICATIONS
Education and Experience: Six months of experience as a Hewlett Packard 3000 systems computer operator or two years of experience in a data control function utilizing Hewlett Packard 3000 systems.
Educational requirements: Post Secondary Education point value of 2 (see Post Secondary Education Table).
Post Secondary Education Table
1 = 30 2 = 60 3 = AA 4 = AA +30 6 = BA/BS 7 = BA/BS + 30
+1 = Data Processing Certificate
+1 = 4 years employment in a data processing related job function (Values are in semester unit equivalents)
Knowledge and Abilities: Ability to lift a 50 pound box of paper. Ability to work in a multiethnic environment.
NOTE: A pre-employment physical examination is required. Cost will be paid by Pasadena City College.
PHYSICAL ABILITIES
Seeing to inspect written documents, communicate with District staff, sitting for extended periods of time, bending, kneeling and reaching to retrieve and file records, and dexterity of hands and fingers to operate a keyboard and other office equipment.
Probationary Period: One year.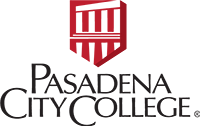 Pasadena City College
1570 East Colorado Boulevard, Pasadena, CA 91106
(626) 585-7361 direct ⋅ (626) 525-7924 fax