DEFINITION
Under direction, to do a variety of clerical work of above average difficulty and of a specialized nature; to maintain records for the State Board of Barbering and Cosmetology in a clinical cosmetology setting.
EXAMPLE OF DUTIES
Audit student time cards, recording and posting daily attendance for possible inspection by the State Board of Barbering and Cosmetology.
Prepare and post daily clinic and weekly clean-up assignment sheets.
Coordinate and prepare reports required by the California State Board of Barbering and Cosmetology such as pre-application forms, filing for state examinations, and submitting final documents of completion.
Prepare and issue Certificates of Achievement forms upon completion of program by students.
Answer telephones, direct calls, provide course information, describe clinic information to clients.
Compile daily cash receipts and reports.
Prepare monthly report of daily receipts for division dean.
Assist instructors with duplicating of tests, type letters of correspondence, distribute daily mail, and monthly warrants.
Assist in maintenance of inventory of supplies and materials and the typing of requisitions for the supplies and equipment.
Assist in the preparation of the Cosmetology Advisory Board annual meetings. Take, prepare and distribute the minutes from the Advisory meetings.
At the request of a supervisor, shall perform a variety of unscheduled duties normally and traditionally performed by a Cosmetology Technical Assistant.
MINIMUM QUALIFICATIONS
Education and Experience: Any combination equivalent to graduation from high school and two years of general clerical experience.
Knowledge and Abilities: Knowledge of office methods and procedures; type with accuracy and to produce small reports with reasonable speed; basic computer skills and knowledge; ability to work effectively with others.
Skills: Ability to type 40 words per minute.
PHYSICAL ABILITIES
Seeing to inspect written documents, communicate with District staff, sitting for extended periods of time, bending, kneeling and reaching to retrieve and file records, and dexterity of hands and fingers to operate a keyboard and other office equipment.
Probationary Period: One year.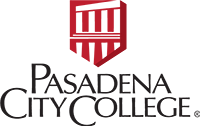 Pasadena City College
1570 East Colorado Boulevard, Pasadena, CA 91106
(626) 585-7361 direct ⋅ (626) 525-7924 fax