DEFINITION
Under general direction, controls data base information and maintains computer liaison. Must possess data entry skills and experience working in an automated environment.
EXAMPLES OF DUTIES
Participates in the development of data processing systems to meet department needs.
Enters, accesses, and maintains information in on‑line computer and microcomputer terminals, assuring data integrity.
Generates and analyzes reports; prepares reports required by federal and state governments.
Applies judgment and knowledge of College and departmental policies to conduct department business.
Maintains and retrieves records and files. Checks data for completeness, accuracy and compliance with criteria.
Disseminates information on a variety of complex programs orally and in writing. Contacts individuals and groups as needed.
Establishes procedures to correct problems in data base system.
Solves problems in cooperation with Computer Services.
Analyzes current procedures for suitability to future requirements.
Supervises, trains, and assists staff and hourly sub‑relief clerks.
Operates office equipment such as typewriters, calculators and multiple telephone lines.
At the request of a supervisor, performs a variety of duties normally and traditionally performed by a Data Controller II.
MINIMUM QUALIFICATIONS
Education and Experience: Two years of experience in data entry and problem solving in a fully automated environment.
Knowledge and Abilities: Knowledge of data entry and control procedures. Ability to maintain effective working relationships; to communicate orally and in writing; to spell and use good English grammar; to keep material and information confidential; to assist in maintaining security and privacy of records; to interface with staff; to work in a multiethnic environment.
Skills: Typing ‑ 40 net words per minute.
DESIRABLE QUALIFICATIONS
Course work in computer information and computer science. Experience working with systems or record‑keeping software programs in an educational environment. Ability to work under pressure of deadlines.
PHYSICAL ABILITIES
Seeing to inspect written documents, communicate with District staff, sitting for extended periods of time, bending, kneeling and reaching to retrieve and file records, and dexterity of hands and fingers to operate a keyboard and other office equipment.
Probationary period: One year.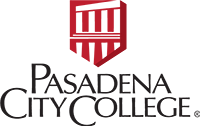 Pasadena City College
1570 East Colorado Boulevard, Pasadena, CA 91106
(626) 585-7361 direct ⋅ (626) 525-7924 fax