DEFINITION
Under direction, to prepare and issue to students study materials or equipment to do related work as required.
EXAMPLES OF DUTIES
Issues supplies and equipment to students and maintains control records.
Advises students regarding use and care of equipment.
Makes minor adjustments and repairs to equipment; arranges for major repairs.
Maintains appropriate supply levels; keeps inventory records; requisitions supplies and equipment.
Sells supplies; collects laboratory fees and maintains records of cash transactions.
Mixes chemicals for laboratory use.
May supervise student assistants.
At the request of a supervisor, performs a variety of unscheduled duties normally and traditionally performed by a Department Laboratory Aide.
MINIMUM QUALIFICATIONS
Education and Experience: Any combination equivalent to high school graduation and experience in either issuing supplies or equipment or in the field to which assigned.
Knowledge and Abilities: Knowledge of laboratory equipment, materials, and supplies; elementary stock control methods. Ability to assist students in using equipment; carry out oral and written instructions; establish and maintain effective working relationships with students and instructors; work in a multiethnic environment.
DESIRABLE QUALIFICATIONS
Desirable qualifications for Department Laboratory Aide vary according to assignment, e.g., knowledge of VHS and digital video and motion picture equipment or photography wet laboratory experience.
PHYSICAL ABILITIES
Seeing to inspect written documents, communicate with District staff, sitting for extended periods of time, bending, kneeling and reaching to retrieve and file records, and dexterity of hands and fingers to operate a keyboard and other office equipment.
Probationary Period: One year.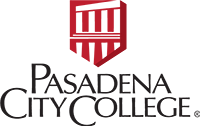 Pasadena City College
1570 East Colorado Boulevard, Pasadena, CA 91106
(626) 585-7361 direct ⋅ (626) 525-7924 fax