DEFINITION
Under general supervision of the Director of Public Relations, performs a variety of instructional media production duties, including work as photographer, digital materials archivist responsible for digital repository, Web production assistant, and related work as required.
EXAMPLES OF DUTIES
Manages client expectations to ensure that client needs are met and needs are consistent with policies and procedures.
Photographs events and activities.
Creates/scans photographic materials for instructional media and publications.
Attends special events, including night, weekend, and holiday assignments.
Archives graphic and photographic materials and prepares materials for digitization.
Scans photos, negatives, and slides and stores them in digital repositories.
Designs layouts using Illustrator, InDesign, and Photoshop and other page layout software.
Adjusts photographs for use in publications, video, and the web.
Develops and maintains a digital database of images and photographs of PCC events for use in publicity materials.
Makes accessible PDF forms.
Stays current with technical innovations in photographic/image/Web production.
Works closely with assigned supervisor to define resources for product development.
Transforms print materials into accessible PDF and other digital file formats.
Coordinates service requests for administrators, faculty, and staff to assure successful completion of assign projects.
Works independently to develop and prioritize work projects to ensure timely completion.
At the request of a supervisor, performs a variety of unscheduled duties normally performed by a Digital Media Technician.
MINIMUM QUALIFICATIONS
Education and Experience: AA degree with some additional college or technical training. Must have demonstrated experience with digital photography, scanning and manipulating photographic images and experience in project management. Must be able to speak and write English effectively. Must be a proficient user of Microsoft Word, Photoshop, InDesign, and Adobe Acrobat. Must be able to use both Macintosh and Windows computers.
KNOWLEDGE AND ABILITIES
Demonstrated knowledge of photography and high-resolution scanning of graphic and photographic materials; ability to organize and maintain assets; interpret and apply policies and procedures using independent judgment; follow and give instructions; professionally conduct business and maintain effective working relations with faculty and staff; work in a multiethnic environment; operate computers and content input/output devices; function effectively in a very busy multitasking environment; adapt print materials for use on the Web and create Web materials.
DESIRABLE QUALIFICATIONS
Knowledge of the following: Dreamweaver, ColdFusion, Enterprise, Apache, Linux, and database applications such as FileMaker Pro or MS Access.
PHYSICAL ABILITIES
Seeing to inspect written documents, communicate with District staff, sitting for extended periods of time, bending, kneeling and reaching to retrieve and file records, and dexterity of hands and fingers to operate a keyboard and other office equipment.
PROBATIONARY PERIOD: One year.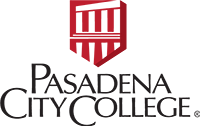 Pasadena City College
1570 East Colorado Boulevard, Pasadena, CA 91106
(626) 585-7361 direct ⋅ (626) 525-7924 fax