DEFINITION
Under the direction of the Dean of Economic Development and Vocational Education, the Director of Economic Development is responsible for the development of a contract education program to provide customized training to meet the needs of business, industry and local government, and for the development and supervision of special projects in support of economic development, school to work, and other industry partnerships.
EXAMPLES OF DUTIES
Designs a master plan for economic development, including proposed activities with timelines.
Establishes a computerized database for program management.
Identifies the need for programs and services and develops and oversees implementation of customized programs, services, short-term training programs, workshops, and seminars that meet the unique needs of business, industry, and government.
Develops and coordinates special projects available through such entities as JTPA, EBT, ETP, ED>Net initiatives, etc.
Manages the Office of Economic Development including supervising assigned personnel, monitoring fiscal records, and preparing requested reports.
Serves as a liaison with business, industry and government on matters related to the college's economic and community development efforts.
Represents office of Economic Development/Vocational Education in school to work and related programs.
Performs other duties as assigned by the Dean.
MINIMUM QUALIFICATIONS
Education and Experience: A Bachelor's degree; experience working with community, business, industry, and governmental groups; experience developing and implementing programs, proposals and contracts for customized training and related projects.
Knowledge and Abilities: Clear oral and written communication skills appropriate to the managerial level; willingness to work outside the normal daytime hours; ability to work in a multi-ethnic community.
DESIRABLE QUALIFICATIONS
Demonstrated a minimum of three years of work experience in a business setting within the last ten years; two years of training and presentation experience within the business community; demonstrated ability working with managers, faculty, and classified staff, preferably in a community college setting; experience working with databases for project management; demonstrated experience working with grants, special projects, JTPA and/or ED>Net initiatives; management experience in a business or education setting.
ASSIGNMENT
12 months 100% - Classified Management Position
PHYSICAL ABILITIES
Seeing to inspect written documents, communicate with District staff, sitting for extended periods of time, bending, kneeling and reaching to retrieve and file records, and dexterity of hands and fingers to operate a keyboard and other office equipment.
PROBATIONARY PERIOD: One year.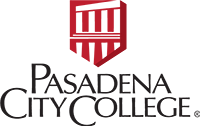 Pasadena City College
1570 East Colorado Boulevard, Pasadena, CA 91106
(626) 585-7361 direct ⋅ (626) 525-7924 fax