DEFINITION
Under direction, to facilitate instruction in ceramics by serving as a visible model of proper safety procedures, and by preparing or supervising the preparation of demonstration materials and the distribution and control of study materials, tools, and equipment; and to do related work as required, including maintenance and repair.
EXAMPLES OF DUTIES
Under supervision, is responsible for supplies and the maintenance of equipment in the ceramics area, specifically:

Receives, stores and cares for equipment, ceramic materials; maintains inventory and records of ceramic materials.
Initiates and processes requisitions for obtaining and replacing ceramic materials.
Operates, uses and may repair or adjust a variety of equipment such as power tools and electric kilns.
Maintains and supervises the ceramics area, supply rooms, and dock area in a clean and orderly condition.
Mixes clay bodies, glazes, engobes and other materials necessary to ceramics.
Supervises students in proper and safe use of equipment and in laboratory situations.
Picks up emergency supplies and equipment for repair. May need to lift 50 pounds of weight and carry 25 pounds.
MINIMUM QUALIFICATIONS
Education and Experience: An AA degree or any combination equivalent to completion of the AA degree in a field appropriate to this assignment.
Knowledge and Abilities: Knowledge of laboratory equipment, materials, supplies, processes and safety procedures appropriate to a ceramics studio; knowledge of elementary stock control methods and maintenance of power tools and electric kilns. Ability to keep records and carry out complex oral and written instructions; establish and maintain effective working relationships with students and instructors; work in a multiethnic environment.
DESIRABLE QUALIFICATIONS
Bachelor's degree.
Work Schedule (Subject to Change): Monday through Friday (some evenings) - 40 hours to be arranged.
PHYSICAL ABILITIES
Lifting and carrying objects weighing between 25 and 50 pounds, pushing and pulling, walking and standing for extended periods of time, dexterity of hands and fingers to operate a variety of hand-power tools, reaching overhead, above the shoulders and horizontally, and kneeling or crouching.
A pre-employment physical examination is required. Cost of physical will be paid by the Pasadena Area Community College District.
Probationary Period: One year.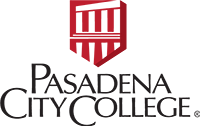 Pasadena City College
1570 East Colorado Boulevard, Pasadena, CA 91106
(626) 585-7361 direct ⋅ (626) 525-7924 fax