DEFINITION
Under supervision, to oversee the required Laboratory component for four levels of Reading classes.
EXAMPLES OF DUTIES
Supervise the Learning Assistance Center Reading Laboratory (student capacity 65), maintaining a quiet and supportive atmosphere for study.
Administer and score placement and mastery tests; maintain records of tests and lab time accrued for all Reading students; counsel students on their progress.
Confer with Reading instructors on individual student progress, course design and implementation.
Under supervision of Reading Chair, prepare, type, distribute agenda and minutes of Reading Committee meetings; compose and prepare for duplication materials used in the Reading Program, e.g., forms, tests, syllabi; design, prepare and distribute on‑campus and off‑campus publicity.
Explain and demonstrate course procedure and use of material and equipment to students and visitors.
Maintain materials in the Reading Lab and classrooms used by the Reading program; see that Lab equipment is properly maintained.
Train and oversee Reading Lab student assistants.
Use computer software for developing and assessing materials.
Assist in the Learning Assistance Center when needed.
MINIMUM REQUIREMENTS
Education and Experience: Any combination equivalent to completion of AA degree with English emphasis; thorough knowledge of English usage; experience working with college‑age students.
Knowledge and Abilities: Ability to work with diverse student population in a supportive way; ability to work on several things at one time; ability to give and to follow oral and written instructions; ability to work in a multi‑ethnic environment.
DESIRABLE QUALIFICATIONS
Computer and basic typing familiarity.
PHYSICAL ABILITIES
Seeing to inspect written documents, communicate with District staff, sitting for extended periods of time, bending, kneeling and reaching to retrieve and file records, and dexterity of hands and fingers to operate a keyboard and other office equipment.
PROBATIONARY PERIOD: One year.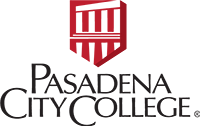 Pasadena City College
1570 East Colorado Boulevard, Pasadena, CA 91106
(626) 585-7361 direct ⋅ (626) 525-7924 fax