DEFINITION
Under direction of the Division Dean or designee, prepares or supervises the preparation of demonstration materials and the distribution and control of study materials and equipment in support of the instructional program, and related work as required.
CLASS CHARACTERISTICS
Employees in this classification may be assigned to any of several areas; these include but are not restricted to: auto shop, computer programming, chemistry, geology, physics, mathematics, microbiology, natural sciences, health sciences, music and data processing. Employees will be required to have specialized training in the area to which they are assigned so that they may prepare demonstrations and assist students with any difficulties encountered in the performance of laboratory assignments. Strong computer skills are required.
EXAMPLES OF DUTIES
Prepares or supervises student workers preparing laboratory apparatus, charts, displays, models, solutions, living materials, and specimens used in an assigned instruction field; plans the scheduling of work so that instructional materials are ready for appropriate lab at appropriate time.
Orders, receives, issues, stores, and cares for supplies, equipment, materials, chemicals, solutions, and other specimens; maintains inventory records on equipment, supplies, specimens, and other materials.
Develops instructional materials.
Initiates and processes requisitions for obtaining replacement of equipment and supplies.
Operates, uses and may repair or adjust a variety of equipment necessary for conduct of work.
Maintains or supervises the maintenance of stockroom and lab rooms in clean and orderly condition; maintains security of stockroom, labs, and library collections.
Under direction of the Division Dean or designee, supervises laboratory aides and supervises the work of student helpers and advises or answer questions of students using laboratory.
Keeps records, duplicates materials, answers phones, sends faxes, utilizes e-mail system and performs other clerical duties related to the operation of the laboratory.
Serves on committees as assigned.
May schedule classrooms in consultation with the Division Dean or designee. Develops and posts printed schedules.
At the request of supervisor, performs a variety of unscheduled duties normally and traditionally performed by a Department Laboratory Technician II.
MINIMUM QUALIFICATIONS
Education and Experience: California licensure as a registered nurse or licensed vocational nurse. Possession of an associate degree or higher. Experience working in a multicultural environment.
Knowledge and Abilities: Knowledge of laboratory equipment, materials, supplies, and procedures appropriate to assigned area; knowledge of stock control methods. Ability to instruct students; plan and organize workload so that laboratory materials are available and set up at appropriate time; keep records and carry out complex oral and written instructions; establish and maintain effective relationships with students and instructors. Knowledge of Microsoft Office and ability to learn other college software systems. Ability to perform multiple tasks and organize complex assignments.
PHYSICAL ABILITIES
Ability to inspect written documents, communicate with District staff, sitting for extended periods of time, bending, kneeling and reaching to retrieve and file records, and dexterity to operate a keyboard and other office equipment.
PROBATIONARY PERIOD: One year.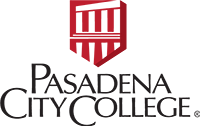 Pasadena City College
1570 East Colorado Boulevard, Pasadena, CA 91106
(626) 585-7361 direct ⋅ (626) 525-7924 fax