DEFINITION
Under general supervision of the Dean of Foreign Languages to provide support to foreign language instructors and students in the operation of the Foreign Languages Multimedia Laboratory and to provide training in the use of the laboratory to instructors and to student laboratory assistants.
EXAMPLES OF DUTIES
Assist foreign language instructors in the use of the Foreign Languages Multimedia Laboratory.
Assist students in the use of the Foreign Languages Multimedia Laboratory both in a classroom environment and when working individually.
Provide training to instructors in the use of the above-mentioned lab.
Provide training to student laboratory assistants to support faculty and students in the absence of the lab technician/trainer.
Troubleshoot hardware/software problems that may arise in the lab.
Communicate with Tandberg, the lab vendor, with PCC Computing Services and with MIS department to resolve software/hardware problems in the lab.
Maintain up-to-date audio and video files on the master-drive of the lab systems.
At the request of a supervisor, perform a variety of unscheduled duties normally and traditionally performed by a Department Laboratory Technician II – Languages.
MINIMUM QUALIFICATIONS
Education and Experience: Any combination equivalent to completion of the 14th grade including college courses in computer information systems; two years of paid experience working with audiovisual equipment, computer networks or instructional support systems; training experience.
Knowledge and Abilities: Knowledge of computer networks and audiovisual equipment and the rationale for its use; ability to install audio and video files on the server; ability to identify software and hardware problems and to communicate nature of problems so that responsible parties may provide solution; ability to train staff and students working in a foreign language environment; work in a diverse environment.
PHYSICAL ABILITIES
Seeing to inspect written documents, communicate with District staff, sitting for extended periods of time, bending, kneeling and reaching to retrieve and file records, and dexterity of hands and fingers to operate a keyboard and other office equipment.
PROBATIONARY PERIOD: One year.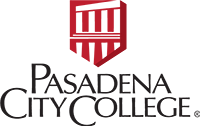 Pasadena City College
1570 East Colorado Boulevard, Pasadena, CA 91106
(626) 585-7361 direct ⋅ (626) 525-7924 fax