DEFINITION
EXAMPLES OF DUTIES
Responsible for general supervision of the Math Resources Center (MRC), including student workers, the testing area, and the Homework Laboratory.
Administers and proctors tests for MRC students and make-up tests for other Mathematics students.
Sets up, operates and maintains laboratory equipment such as computers, printers, data projectors, scanners, and VCR's; requests outside maintenance as necessary.
In coordination with the Instructional Computing Center staff, maintains LAN- and web based software for the MRC.
Maintains test and attendance records for MRC students and produces weekly reports for MRC instructors.
Performs data entry and checks the accuracy of computer output and reports.
Types memos, flyers, instruction sheets, tests, syllabi, and reports.
Prepares time sheets for student workers and budget summary sheets.
Handles supplies and materials inventory and requisitions.
Establishes priorities and performs all the clerical duties and services required for the functioning of the MRC.
Coordinates with the Division Laboratory Technician I – Mathematics to ensure all necessary duties are performed.
Maintains the overall appearance of the MRC, Homework Laboratory, and the MRC classroom including updating notices on bulletin boards.
Assists the MRC Director with planning special events such as open houses and workshops.
At the request of the MRC Director, performs a variety of unscheduled duties normally and traditionally performed by a Division Laboratory Technician II – Mathematics.
MINIMUM QUALIFICATIONS
Education and Experience: Completion of the 14t grade or equivalent; college-level courses must include mathematics. Experience in working with a diverse student population in a supportive manner, in giving and following oral and written instructions and in working effectively in a multiethnic environment.
Knowledge and Abilities: Working knowledge of accounting principals and spreadsheets. Ability to type scientific documents accurately; ability to keep records and carry out complex oral and written instructions; ability to perform a variety of tasks with the likelihood of being interrupted by student and MRC staff requests; ability to use, maintain and perform minor repairs on equipment used in the Math Resource Center; ability to establish and maintain effective working relationships with students, instructors, MRC Director, and other personnel.
DESIRABLE QUALIFICATIONS
BA/BS in Mathematics. Experience supervising college-age students. Knowledge of networking.
PHYSICAL ABILITIES
Seeing to inspect written documents, communicate with District staff, sitting for extended periods of time, bending, kneeling and reaching to retrieve and file records, and dexterity of hands and fingers to operate a keyboard and other office equipment.
PROBATIONARY PERIOD: One year.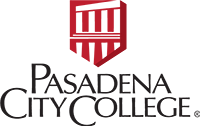 Pasadena City College
1570 East Colorado Boulevard, Pasadena, CA 91106
(626) 585-7361 direct ⋅ (626) 525-7924 fax