DEFINITION
Under direction, to support instruction in music as requested by faculty members and to do related work as required.
EXAMPLES OF DUTIES
Creates cassettes and reel‑to‑reel tapes from records and compact discs.
Creates special cassette tapes of excerpted material for student and faculty use.
Processes, engraves, labels and catalogs new equipment including musical instruments, electronic machines, etc.
Processes, stamps and catalogs all library materials: e.g., records, tapes, scores, music books, and the like.
Oversees maintenance and upkeep of department equipment: phonographs, pianos, VCR's, P.A. systems, and the like.
Issues and oversees the return of all ensemble music, records and tapes to faculty.
Oversees monthly inventory of cassette library.
Oversees yearly inventory check of department equipment.
Supervises student assistants.
Cooperates as necessary with Lab Instructors/Coordinators in maintenance and upkeep of lab equipment, instruments and music.
At the request of a supervisor, performs a variety of duties normally and traditionally performed by a Department Laboratory Technician II‑Music.
MINIMUM QUALIFICATIONS
Education and Experience: Associates degree with a music major or equivalent.
Knowledge and Abilities: Knowledge of music theory and harmony, history and literature of classical music; knowledge of recording techniques; knowledge of electronic laboratory equipment including phonographs, tape recorders, VCR's, TAP machine, CD's, synthesizers and computers with their attendant materials, supplies and procedures; knowledge of the basic mechanics and functions of music instruments including brass, woodwinds, strings, percussion and keyboard; knowledge of elementary stock control methods; knowledge of library cataloguing methods. Ability to research recorded and printed music materials; ability to give information to student assistants and supervise them; to plan and organize workload so that materials are available at the proper time; to keep records and carry out complex oral and written instructions; to establish and maintain effective working relationships with students and instructors; to troubleshoot and do minor repairs on devices found in the music lab and classrooms; to enter, access and maintain information using word processing and data base applications; to work in a multiethnic environment. Willingness to work in a non‑smoking environment.
DESIRABLE QUALIFICATIONS
Bachelor's degree with music major or minor or equivalent. One year of paid laboratory experience. Performance experience as a soloist and/or with an ensemble.
PHYSICAL ABILITIES
Seeing to inspect written documents, communicate with District staff, sitting for extended periods of time, bending, kneeling and reaching to retrieve and file records, and dexterity of hands and fingers to operate a keyboard and other office equipment.
Probationary Period: One year.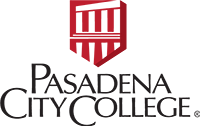 Pasadena City College
1570 East Colorado Boulevard, Pasadena, CA 91106
(626) 585-7361 direct ⋅ (626) 525-7924 fax