DEFINITION
Under direction, to facilitate instruction in the biology department by preparing or supervising the preparation of demonstration materials and the distribution and control of study materials and equipment; and to do related work as required.
EXAMPLES OF DUTIES
Requisitions, receives, issues, stores, and cares for equipment, materials, chemicals, live materials, and another departmental supplies; maintains inventory records and dispatches appropriate materials for salvage.
Maintains organization and security of stockroom and biology lab rooms.
Operates, uses, repairs, and adjusts a variety of instruments and equipment necessary for conduct of work; makes minor repairs in overhead projectors, microscopes, physiograph equipment, and other scientific instrumentation; requests outside maintenance as necessary.
Assists faculty in set up and tear down of laboratory demonstrations and experiments; requisitions materials for staff as required.
Sets up VCR and TV materials for use; sets up computer and physiograph materials for lab use; performs routine care and maintenance of this equipment such as cleaning heads and keeping cables in good order; requests outside maintenance as necessary.
Ensures the proper storage of equipment/supplies/reagents with regard to safety and maintenance of reagent integrity.
Makes off-campus pick ups of needed materials in District truck.
Ensures that chemicals are stored, used and disposed of according to established safety regulations.
Ensures that health safety practices are maintained for equipment used with human fluids; maintains appropriate standards with respect to syringes, dissection equipment, glass slides, etc.
Works with vendors to stay abreast of improvements in equipment/reagents.
Supervises the work of student assistants.
At the request of a supervisor, performs a variety of unscheduled duties normally and traditionally performed by a Department Laboratory Technician III – Biology.
MINIMUM QUALIFICATIONS
Education and Experience: A minimum of an Associate's degree plus one year appropriate experience; good computer skills, including working knowledge of Word, Excel and Explorer.
Knowledge and Abilities: Knowledge of biology lab equipment and organisms, materials, supplies and procedures appropriate to the life sciences area; knowledge of elementary stock control methods. Ability to plan and organize workload so that lab materials are available and set up at appropriate times; ability to keep records and carry out complex oral and written instructions; ability to maintain, use and perform minor repairs on equipment and instruments used in biology labs; ability to maintain living materials used in biology labs; ability to establish and maintain effective working relationships with students, instructors, and other personnel; ability to work in a multiethnic environment.
DESIRABLE QUALIFICATIONS
Bachelor's in Biology, Biochemistry or a related field. Experience working in a modern biology laboratory. Knowledge of proper handling of hazardous chemicals and MSDS organization.
PHYSICAL ABILITIES
Seeing to inspect written documents, communicate with District staff, sitting for extended periods of time, bending, kneeling and reaching to retrieve and file records, and dexterity of hands and fingers to operate a keyboard and other office equipment.
PROBATIONARY PERIOD: One year.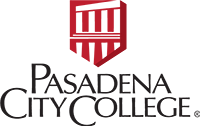 Pasadena City College
1570 East Colorado Boulevard, Pasadena, CA 91106
(626) 585-7361 direct ⋅ (626) 525-7924 fax