DEFINITION
A Department Laboratory Technician III in Nursing assists nursing students to improve skills in performing clinical procedures associated with treatment and care of obstetrical, pediatric, psychiatric, surgical, acute and chronically ill medical patients. In addition, the Laboratory Technician will monitor and maintain the nursing computer lab and assist students and faculty as needed in the application of the computer software.
EXAMPLES OF DUTIES
Demonstrates expertise in fundamental nursing skills.
Assists nursing faculty with instruction of complex nursing practices and procedures.
Assists students in the use of a wide variety of nursing and medical equipment, fluids and solutions.
Works effectively with instructional staff to facilitate student learning.
Assumes responsibilities for the general supervision of the division's computer lab and nursing skills lab facilities, including hours available for student use.
Keeps accurate records and assists in coordinating faculty and student use of the nursing skill lab.
May supervise student workers/volunteers and answer questions of students using the computer lab, class and study rooms.
Coordinates with faculty and staff to supply instructional materials that are distributed in the laboratory facilities.
Participates in the purchase of supplies, materials, computer software, and equipment for the lab facility.
Ensures that hazardous medical materials, solutions and fluids are stored and used according to OSHA safety regulations.
Collects hazardous waste from the laboratories and prepares for proper disposal.
Maintains/supervises maintenance of storage areas and ensures security of stock areas, labs, equipment and classrooms.
Learns new software packages, including their basic capabilities as well as more sophisticated applications in order to assist students and faculty.
At the request of the supervisor, performs a variety of unscheduled duties normally performed by a Department Laboratory Technician III.
MINIMUM QUALIFICATIONS
Education and Experience: Associate degree or equivalent and at least two years of nursing practice providing direct patient care within the last five years. Basic knowledge of computer hardware and software application.
KNOWLEDGE AND ABILITIES
Knowledge of current concepts, principles and practices of nursing and clinical procedures associated with all types of patient care; basic anatomy and physiology; principles of microbiology; principles of nutrition; and principles of pharmacology. Ability to communicate effectively with nursing students and staff. Demonstrated sensitivity to and understanding of the diverse academic, socioeconomic, cultural, disability, and ethnic backgrounds of community college students.
PHYSICAL ABILITIES
Ability to lift, for the purpose of physical installation, equipment weighting fifty (50) pounds and the dexterity to install both fiber and copper telecommunication cabling. Seeing to inspect written documents, communicate with District staff, sitting for extended periods of time, bending, kneeling and reaching to retrieve and file records, and dexterity of hands and fingers to operate a keyboard and other office equipment.
PROBATIONARY PERIOD: One year.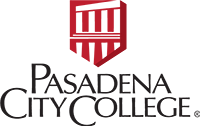 Pasadena City College
1570 East Colorado Boulevard, Pasadena, CA 91106
(626) 585-7361 direct ⋅ (626) 525-7924 fax