DEFINITION
Under direction, to support instruction in microbiology and other biological disciplines as requested by faculty members; and to do related work as required.
EXAMPLES OF DUTIES
Prepare media, solutions and reagents for microbiology and other biological disciplines.
Prepare and maintain cultures and reagents for microbiology disciplines.
Set up laboratory materials for microbiology (and other biological disciplines as needed) including demonstrations.
Break down laboratory set-ups at conclusion of the microbiology (and other biological disciplines as needed laboratory session and store materials correctly.
Maintain the microbiology-related equipment in operating condition. request outside maintenance as needed.
Maintain the inventory of media, chemicals, cultures and assorted laboratory aids. This includes preparing order forms that are submitted to the department office.
Clean glassware in microbiology, biology majors and physiology laboratories.
Supervise CWS students assisting in laboratory and glassware cleanup.
Use decontamination procedures for cultured materials.
Assist in laboratory classes under the following conditions:

Equipment and microscope problems
Overseeing discard procedures
Culture or chemical spills
Replenishing materials
Setting up demonstrations
Providing materials for student laboratory make-ups

Pick up pond water samples as needed.
Maintain security of the microbiology laboratory, prep rooms, cold rooms, equipment and library.
MINIMUM QUALIFICATIONS
Education and Experience: Completion of the 14th grade or equivalent; college-level courses must include biology and microbiology (bacteriology).
Knowledge and Abilities: Knowledge of laboratory equipment, materials, supplies, and procedures appropriate to assigned area; knowledge of elementary stock control methods; ability to instruct students; ability to plan and organize workload so that laboratory materials are available and set up at appropriate time; ability to keep records and carry out complex oral and written instructions; ability to establish and maintain effective working relationships with students and instructors; ability to work with minority students.
DESIRABLE QUALIFICATIONS
Experience preferred.
PHYSICAL ABILITIES
Seeing to inspect written documents, communicate with District staff, sitting for extended periods of time, bending, kneeling and reaching to retrieve and file records, and dexterity of hands and fingers to operate a keyboard and other office equipment.
Probationary Period: One year.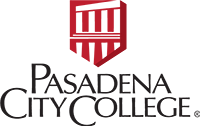 Pasadena City College
1570 East Colorado Boulevard, Pasadena, CA 91106
(626) 585-7361 direct ⋅ (626) 525-7924 fax