EXAMPLES OF DUTIES
Monitors the implementation of Student Educational Contracts (SECs) written by the Teacher Specialists.
Assures the accuracy of all SECs for compliance with state regulations and coordinates MIS and other required data input for the department.
Assists Teacher Specialists and students in determining reasonable accommodations based on their disability-related educational limitations and serves as liaison between Teacher Specialists and faculty, students, and instructional aides to help understand students' educational limitations and learning strengths.
Acts as liaison between the Teacher Specialists and staff from other college offices, departments, and community organizations.
Creates forms and procedures for implementing and recording of support services.
Assists Teacher Specialists and High Tech Center staff in determining appropriate adaptive technologies and educational software for students with disabilities.
Contributes to the training of staff in areas of assessment procedures and formulation of reasonable accommodations for educational limitations.
Contributes to program evaluation and planning.
Develops and provides general information to students and others relating to college policies and state regulations pertaining to students with disabilities.
At the request of the Teacher Specialists, performs a variety of unscheduled duties normally and traditionally performed by a Program Advisor.
MINIMUM QUALIFICATIONS
Education and Experience: Associate degree or equivalent. Courses in social sciences, education (or special education), and written and oral communication. Experience in gathering, interpreting, and reporting assessment data. Experience in positions which require sound judgment and ability to make independent decisions.
Knowledge and Abilities: Ability to utilize knowledge of assessment information in formulating appropriate academic adjustments for disability-related educational limitations. Ability to establish priorities for, plan, and organize a variety of work assignments. Ability to accurately interpret the college policies and procedures and state regulations. Ability to keep information and materials secure and confidential. Ability to supervise and coordinate the activities of clerical and instructional aide staff. Possess competence in general clerical procedures. Ability to work cooperatively and effectively in a multi-ethnic environment and establish and maintain effective working relationships. Excellent communication skills that include the ability to establish good rapport with students with various disabilities.
DESIRABLE QUALIFICATIONS
Experience in working with persons with various disabilities. Familiarity with Section 504 of the Rehabilitation Act and the Americans with Disabilities Act. Rudimentary knowledge of American Sign Language. Knowledge of disability-related adaptive equipment.
PHYSICAL ABILITIES
Seeing to inspect written documents, communicate with District staff, sitting for extended periods of time, bending, kneeling and reaching to retrieve and file records, and dexterity of hands and fingers to operate a keyboard and other office equipment.
Probation Period: One year.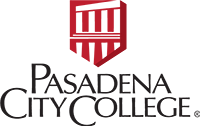 Pasadena City College
1570 East Colorado Boulevard, Pasadena, CA 91106
(626) 585-7361 direct ⋅ (626) 525-7924 fax