DEFINITION
Under direction of the Division Dean, coordinates the Foster Care Education/Independent Living Program.
EXAMPLES OF DUTIES
Under the direction of the Division Dean, provides "paraprofessional" services in support of the Foster Care Education/Independent Living Program and support services.
Supports the activities of the program per grant requirements.
Maintains communication with the Community College Foundation and the Chancellor's Office.
Serves as liaison between the project staff and the college.
Under supervision, prepares and submits fiscal and program reports.
Plans, implements and evaluates training.
Coordinates the training with county staff, foster parents, youth and/or the local foster parent association.
Hires, supervises, trains, and evaluates trainers and project staff.
Prepares course outlines and supervises the production of brochures.
Develops a community advisory board and convenes a minimum of four advisory board meetings each year.
Attends the project directors and coordinators regional and statewide meetings and trainings.
MINIMUM QUALIFICATIONS
Education and Experience: Bachelor's degree or its equivalent and increasingly responsible experience working with foster parents, Children's Social Worker (CSW), foster youth, and agency staff in an educational setting.
Knowledge and Abilities: Knowledge of the Foster Care System and Educational Programs. Ability to develop partnerships and collaborate with unified school districts, community agencies and community resources; ability to work with committees and to plan workshops and conferences; ability to work with nontraditional students; ability to conduct education and training with specified goals and objectives; ability to work in a multiethnic environment.
DESIRABLE QUALIFICATIONS
Course work in Liberal studies, Child Development, Psychology, and Social Work. Experience working in a California community college. Experience in making group presentations.
PHYSICAL ABILITIES
Seeing to inspect written documents, able to clearly and effectively communicate with District staff, students and public, sitting for extended periods of time, bending, kneeling and reaching to retrieve and file records, and dexterity of hands and fingers to operate a keyboard and other office equipment
Probationary period: One year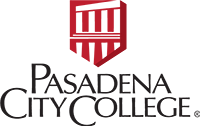 Pasadena City College
1570 East Colorado Boulevard, Pasadena, CA 91106
(626) 585-7361 direct ⋅ (626) 525-7924 fax