DEFINITION
Under the direction of the Assistant Dean for Computing Services, the Educational Technology Specialist serves as a resource for the academic divisions in the design, configuration, and installation of student computer labs consistent with current pedagogical practices, including those related to student accessibility; a pedagogical and technical resource, including accessibility, for individual faculty.
EXAMPLES OF DUTIES
Consults with the Division Deans in the design, configuration, and installation of student computer labs in a manner consistent with current higher education pedagogical practices, including appropriate student accessibility.
Consults with the faculty in the design and development of instructional applications that integrate software and microcomputer hardware in student computer labs.
Prepares and distributes hard drive images used in all student computer labs.
Develops, schedules, coordinates, and conducts workshops or one-on-one assistance for faculty on the use of software and microcomputer hardware, including adaptive technology, provided in the student computer labs.
Assists in the development and maintenance of a current resource bank of access strategies for the various types of electronic information utilized by the college.
Provides technical assistance to Campus Technology and others on access requirements related to student computer labs.
May serve as a liaison between faculty, students and the DSP&S program to secure and translate instructionally related materials into alternative formats in a timely manner.
At the request of the supervisor, performs a variety of duties normally and traditionally performed by an Educational Technology Specialist.
MINIMUM QUALIFICATIONS
Education and Experience: Master's degree in Educational Technology or a Bachelor's degree with two years of experience as an educational technology specialist.
Knowledge and Abilities: Knowledge of pedagogy and instructional design processes with an emphasis on providing accessible solutions; microcomputer applications as they are implemented in student computer labs; microcomputer operating systems and hardware used in student computer labs; process and software applications used to create hard images and install the images in a student computer lab; applicable federal laws and state regulations related to disability and access to technology. Ability to plan and organize complex instructional projects; communicate effectively orally and in writing; work in small groups and one-to-one situations; maintain collaborative relationships with students, faculty, staff, administrators, and vendors; assist the District in its efforts to be compliant with accessibility standards; work in a diverse and challenging environment.
DESIRABLE QUALIFICATION
Experience in the design and implementation of student computer labs with an emphasis on providing accessibility for all students.
PHYSICAL ABILITIES
Seeing to inspect written documents, communicate with District staff, sitting for extended periods of time, bending, kneeling and reaching to retrieve and file records, and dexterity of hands and fingers to operate a keyboard and other office equipment.
PROBATIONARY PERIOD: One year.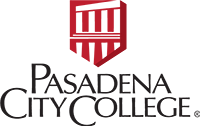 Pasadena City College
1570 East Colorado Boulevard, Pasadena, CA 91106
(626) 585-7361 direct ⋅ (626) 525-7924 fax