DEFINITION
Under direction, help assemble, plan, build and maintain the computer-based schedule of credit and noncredit classes and to do related work of a highly specialized nature as required.
EXAMPLES OF DUTIES
Checks and reviews a variety of forms and documents for completeness, accuracy, and conformance with established regulations and procedures.
Ensures the accurate distribution, collection, and processing of forms sent to Division Deans.
Plans and schedules work and develop methods for expediting work at peak periods.
Helps build the computer-based schedule of credit and non-credit classes.
Distributes class schedules and other reports required by division deans.
Makes additions, changes, and corrections to the schedule of classes as requested by Division Deans, and distribute notices of changes to concerned offices.
Interacts and works with Division Deans, offices, and faculty as it pertains to enrollment and scheduling.
Maintains confidentiality of information and data processed through Enrollment Management.
Helps make classroom assignments and sorts out room conflicts for all credit and noncredit classes in database.
Distributes calendar of computer generated reports to various persons and/or offices.
Supports and works with the Scheduling Technician.
Trains and supervises student assistants or other workers or may help them to follow policies and procedures.
Helps with tasks related to the Weekend College as needed.
Learns and applies new technology
At the request of a supervisor, performs a variety of unscheduled duties normally and traditionally performed by an Enrollment Management Technician.
MINIMUM QUALIFICATIONS
Education and Experience: Any combination equivalent to graduation from high school and two years of increasingly responsible experience in clerical work involving data entry and contact with multilevel staff, public and students.
Knowledge and Abilities: Knowledge of office practices, supplies and equipment; English grammar, spelling and usage and basic mathematics. Ability to plan and organize a variety of work with varying deadlines; learn, interpret and apply laws, rules, policies and procedures; revise or develop complex and involved clerical work involving independent judgment, speed and accuracy; keep information and materials confidential; type at required level; work with data entry terminals; work in a multiethnic environment; establish and maintain effective working relationships with others.
Skills: Typing 50 words per minute. Proficiency in using word processors and spreadsheets.
PHYSICAL ABILITIES
Seeing to inspect written documents, communicate with District staff, sitting for extended periods of time, bending, kneeling and reaching to retrieve and file records, and dexterity of hands and fingers to operate a keyboard and other office equipment.
PROBATIONARY PERIOD: One year.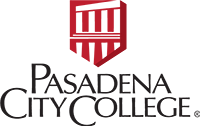 Pasadena City College
1570 East Colorado Boulevard, Pasadena, CA 91106
(626) 585-7361 direct ⋅ (626) 525-7924 fax