DEFINITION
Under direction of the supervisor, assists in the planning, organizing, and supervising of the EOP&S Programs, scholarship, and financial aid program.
EXAMPLES OF DUTIES
Works with Financial Aid staff in identifying and packaging EOP&S eligible students.
Ascertains that the Title V, federal and local regulations have been followed for all EOP&S eligible students.
Advises EOP&S students in cooperation with EOP&S counselors on all financial aid matters.
Collects and maintains financial aid data on all EOP&S students and prepares reports as required by the Chancellor's Office.
Informs EOP&S staff of the impact of federal, state and institutional financial aid decisions as they relate to EOP&S students and programs.
Works with Administrative Computer Center and Financial Aid staff to develop special program needs to produce necessary EOP&S reports.
Monitors expenditures in EOP&S Grant and Loan Programs.
Maintains liaison between EOP&S and Financial Aid offices.
Represents EOP&S at financial aid meetings as required.
Conducts Financial Aid workshops for prospective EOP&S eligible students and their families.
At the request of a supervisor, performs a variety of unscheduled duties normally and traditionally performed by an EOP&S/Financial Aid Assistant.
MINIMUM QUALIFICATIONS
Education and Experience: Any combination equivalent to a bachelor's degree and two years of experience in financial aids, work involving public contact, community public service contact, or related work.
Knowledge and Abilities: Knowledge of financial aid need analysis; office practices and procedures; a variety of unskilled jobs and their demands or requirements. Ability to prepare and comply with contracts and agreements; interview and instill confidence in students who need to be encouraged and helped to seek aid or try to learn job skills and get experience; complete applications and review them for compliance with stated requirements; keep records and compile data for reports; supervise clerical activity; evaluate student financial need and match with available funds; work in a multiethnic environment.
PHYSICAL ABILITIES
Seeing to inspect written documents, communicate with District staff, sitting for extended periods of time, bending, kneeling and reaching to retrieve and file records, and dexterity of hands and fingers to operate a keyboard and other office equipment.
Probationary Period: One year.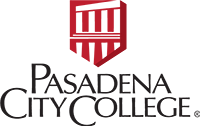 Pasadena City College
1570 East Colorado Boulevard, Pasadena, CA 91106
(626) 585-7361 direct ⋅ (626) 525-7924 fax