DEFINITION
Under the general direction of the Assistant Dean in charge of the Extended Opportunity Program and Services, to interview students and provide them with information relating to their interests, training, and skills; to work with various student groups including Asian‑American, Black, and Chicano/Hispanic; and to do related work as required.
EXAMPLES OF DUTIES
Organizes and schedules office duties and work load to meet deadlines.
Trains and supervises student assistants.
Assists in maintaining and monitoring of select areas of the EOP&S Project Plan.
Types and proofreads a wide variety of materials including forms, letters, memos, reports, and enters data needed for EOP&S reports and newsletter.
Answers questions and telephone inquiries within established policy, advises instructors, students, parents, and public regarding EOP&S program offerings, special events, and office procedures.
Assembles information from a variety of sources and posts or consolidates same in reports or surveys.
Requisitions, receives, and issues supplies and equipment; requests equipment maintenance as needed. Maintains budget control records and other financial reports.
At the request of a supervisor, shall perform a variety of unscheduled duties normally and traditionally performed by an EOP&S Student Personnel Services Assistant.
MINIMUM QUALIFICATIONS
Education and Experience: Any combination equivalent to graduation from high school and experience in working with various ethnic groups.
Knowledge and Abilities: Knowledge of educational alternatives relative to educational and vocational opportunities. Ability to maintain records in order to develop statistical reports; to work in a multi‑ethnic environment.
Other Requirements: Possession of a high degree of initiative, good judgment, creativity, resourcefulness, and self‑direction.
DESIRABLE QUALIFICATIONS
Course work in psychology, interviewing, and counseling techniques. Forty‑five lower‑division units and three years of experience, or sixty lower‑division units and two years of experience, or two years of paraprofessional experience in a student service area.
PHYSICAL ABILITIES
Seeing to inspect written documents, communicate with District staff, sitting for extended periods of time, bending, kneeling and reaching to retrieve and file records, and dexterity of hands and fingers to operate a keyboard and other office equipment.
PROBATIONARY PERIOD: One year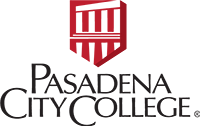 Pasadena City College
1570 East Colorado Boulevard, Pasadena, CA 91106
(626) 585-7361 direct ⋅ (626) 525-7924 fax