DEFINITION
Under general direction, to do a variety of clerical work of above average difficulty or of a highly specialized nature; to review and evaluate transcripts and specialized petitions; to be responsible for processing independently the work of major clerical functions which are complex and require accuracy; and to do related work as required.
EXAMPLES OF DUTIES
Evaluates other college transcripts for students applying for the AA/AS degree, veterans' benefits, or upon request of a Dean or Counselor; compares courses and assigns corresponding course numbers indicating equivalency at PCC.
Evaluates specialized petitions and checks them for completeness.
Reviews records for duplication of courses. Transfers graduation requirements to graduation petition and computes total units and grade point average.
Notifies students of deficiencies and/or failure to meet specific requirements.
Types and distributes lists of prospective graduates.
Orders diplomas, checks for name accuracy upon receipt, and distributes to graduates.
Maintains library of other college catalogs.
Evaluates foreign students' records from Evaluation Service with respect to number of units, course credit, and advanced placement‑‑to be noted on student permanent record.
Maintains forms and materials inventory.
Codes graduates into computer terminal. Runs and manages computer‑based graduation check.
Records Certificate of Achievement notation onto students' permanent record.
Keeps up with changes in PCC catalog.
Prepares annual reports on graduates for the State.
At the request of a supervisor, performs a variety of unscheduled duties normally and traditionally performed by an Evaluator.
MINIMUM QUALIFICATIONS
Education and Experience: Any combination equivalent to graduation from high school and three years of full‑time paid clerical experience. Clerical course work may be substituted for one year of experience.
Knowledge and Abilities: Knowledge of office practices, supplies, and equipment; general knowledge of college catalogs; ability to plan and organize a variety of work with varying deadlines; ability to learn, interpret, and apply laws, rules, policies, and procedures; ability to revise or develop and analyze information related to assigned activities; ability to perform complex work involving independent judgment, speed, and accuracy; knowledge of English grammar, spelling, and usage for composition of letters; ability to establish effective working relationships with others; ability to work in a multiethnic environment.
PHYSICAL ABILITIES
Seeing to inspect written documents, communicate with District staff, sitting for extended periods of time, bending, kneeling and reaching to retrieve and file records, and dexterity of hands and fingers to operate a keyboard and other office equipment.
PROBATIONARY PERIOD: One year.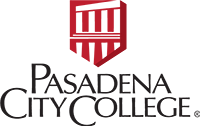 Pasadena City College
1570 East Colorado Boulevard, Pasadena, CA 91106
(626) 585-7361 direct ⋅ (626) 525-7924 fax