OCTOBER 2013
FLSA: NON-EXEMPT
SALARY: 39
CBA DESIGNATION: Represented
DEFINITION
Under general supervision, the specialist will serve as primary student contact to evaluate all financial aid intake documents and to control data entry of same documents.
REPRESENTATIVE DUTIES
Provides preliminary review of all financial aid applications and supporting documents.
Compiles and evaluates financial aid documents for information discrepancies and to resolve problems.
Assesses students' compliance with Federal and State financial aid requirements.
Acts as liaison between student and financial aid interviewers for unresolved and complex issues that arise during the intake process.
Maintains the policies and procedures to ensure application processing, notification and the accurate dissemination of financial aid information.
Maintains the hours and establishes work schedules for student and hourly workers.
Using database systems, enters, accesses and maintains information in on-line computer and personal computer terminal, assuring data integrity.
Applies judgment and knowledge of college and departmental policies and procedures to conduct department business.
Disseminates information on a variety of complex programs verbally and in written form. Interacts and interfaces with on-and off-campus community.
Operates a variety of office equipment including computers, faxes, copiers, multi-line telephones.
Disseminates information on a variety of complex financial aid programs verbally and in writing.
At the request of a supervisor, performs a variety of unscheduled duties normally and traditionally performed by a Financial Aid Intake Specialist.
Will not act in the capacity of a supervisor, but will be required to provide direction to hourly employees.
KNOWLEDGE AND ABILITIES
KNOWLEDGE OF:
Office practices, supplies, and equipment
Office equipment operations
Grammar, spelling and usage of English
Applicable laws, statues and regulations
District policies and procedures
ABILITY TO:
Apply superior customer service strategies
Maintain confidentiality
Interface with students, faculty, staff and community
Plan and organize a variety of work with varying deadlines;
Learn, interpret and apply laws, rules, policies, and procedures
Revise or develop and analyze information related to assigned activities;
Use independent judgment;
Operate personal computer systems and software.
Work in a multi-cultural environment
Work independently with little direction.
Establish and maintain cooperative and effective working relationships with others.
Read, interpret, apply, and explain rules, regulations, policies and procedures.
Communicate effectively both orally and in writing.
EDUCATION AND EXPERIENCE
Any combination of training and experience that would provide the required knowledge, skills, and abilities is qualifying. A typical way to obtain the required qualifications would be:
An Associates degree and two years of increasingly responsible financial aid work involving contact with the public. Education beyond Associate level will be substituted for one year of financial aid experience.
DESIRABLE QUALIFICATIONS
Experience working with word-processing systems and/or record keeping software programs is desired.
PHYSICAL DEMANDS
ENVIRONMENTAL ELEMENTS
Employees work in an office environment with moderate noise levels, controlled temperature conditions, and no direct exposure to hazardous physical substances. Employees may interact with upset staff and/or public and private representatives in interpreting and enforcing departmental policies and procedures.
Probationary Period: One year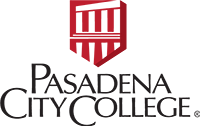 Pasadena City College
1570 East Colorado Boulevard, Pasadena, CA 91106
(626) 585-7361 direct ⋅ (626) 525-7924 fax