DEFINITION
Under the general direction of the Assistant Director of Scholarship/Financial Aid, processes financial aid applications.
EXAMPLES OF DUTIES
Disseminates financial aid information.
Assists students in the application process.
Assesses student eligibility in keeping with regulatory requirements and established policies/procedures.
Determines need using approved need analysis procedures and set up award "packages" based on federal, state and institutional policies and the availability of funds. Revise "packages" based on changes in eligibility and circumstances.
Advises and interviews students as part of an assigned case load to resolve discrepancies, satisfy verification requirements, assess special circumstances, conditions and in the exercise of professional judgment.
Monitors ability to benefit and satisfactory academic progress relative to aid eligibility and refer students to appropriate resources on and off campus.
Assists in the compilation of data and completion of reports.
Assists in outreach and recruitment activities and represent the College in community activities as needed.
Assists in the overall administration of the Office of Scholarships and Financial Aid.
At the request of a supervisor, performs a variety of unscheduled duties normally and traditionally performed by a Financial Aid Interviewer.
MINIMUM QUALIFICATIONS
Education and Experience: Bachelor's degree and minimum of two years direct experience in financial aid OR minimum of three years direct experience in financial aid. Consideration may be given to other public contact work.
Knowledge and Abilities: The ability to work in a multiethnic environment; communicate effectively in writing and verbally.
PHYSICAL ABILITIES
Seeing to inspect written documents, communicate with District staff, sitting for extended periods of time, bending, kneeling and reaching to retrieve and file records, and dexterity of hands and fingers to operate a keyboard and other office equipment.
Probationary Period: One year.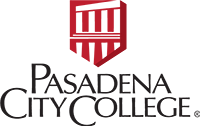 Pasadena City College
1570 East Colorado Boulevard, Pasadena, CA 91106
(626) 585-7361 direct ⋅ (626) 525-7924 fax