DEFINITION
Under the supervision of the Grants Coordinator and the Project Manager, the Grants Technical Assistant provides technical support for the offices of Grant Development and Grant Management.
EXAMPLES OF DUTIES
Collects data having to do with grants, both those in development and funded categories, and enters that data into the appropriate divisions of the grant management tracking system/database (e.g. GTRAC).
Maintains grant management database files and prepares reports.
Writes new code and rewrites existing code of campus software to produce printouts to meet the college's specifications.
Performs Internet searches.
Downloads information in appropriate format from the Internet, grants management database, and other grants information sources.
Assists other grants team members in various areas of computer use.
Uses appropriate hardware (CPU, scanners, postscript printers) and appropriate software (word processors, graphic applications, scanning devices, spreadsheets, database, and tracking systems) to create layout designs for reports, new forms, newsletters, handbooks, and grant proposals (e.g., charts, graphics, tables, etc.).
Manipulates software to adapt various government grant forms.
Converts files from numerous software packages, including Macintosh files, to software packages used in the Grants Office.
Keeps abreast of new software and hardware, such as acquiring knowledge in HyperText Transfer Protocol.
Maintains Grants Office library, contacting foundations for timely annual reports and guidelines.
Assists faculty and staff in using the Grants Office library.
Prepares materials for grants workshops.
At the request of a supervisor, shall perform a variety of unscheduled duties normally and traditionally performed by a Grants Technical Assistant.
MINIMUM QUALIFICATIONS
Education and Experience: Any combination equivalent to graduation from high school and two years responsible experience in the application of computer technology to office or production work. An AA degree or two years of college-level computer studies may be substituted for one year of the required experience.
Knowledge and Abilities: Knowledge of: current office practices and procedures; microcomputer hardware components; microcomputer operating systems (both DOS and Windows preferred); software packages covering desktop publishing, word processing, database management, spreadsheets, and assorted graphics. Have a working knowledge of programming languages (e.g. Assembly, COBOL, BASIC, HTML, etc.) and experience using the Internet. Ability to: interpret and explain rules and policies; have good command of the English language for proofreading purposes; interpret and explain guidelines for proposals; prepare and edit letters and other materials; communicate effectively with the public, faculty, and staff; assume responsibility and exercise sound judgment; establish and maintain effective working relationships with others; work in a multi-ethnic environment.
DESIRABLE QUALIFICATIONS
This position entails working in a varied array of software platforms; therefore, extensive knowledge of computer hardware and software is desired. The following are also desirable:
Experience in both IBM compatible and Macintosh;
Experience in design and layout capabilities of software;
Willingness to continually upgrade computer skills;
Extensive knowledge of tracking systems;
Knowledge of network protocols; and
Proficiency working in a network environment.
PHYSICAL ABILITIES
Seeing to inspect written documents, communicate with District staff, sitting for extended periods of time, bending, kneeling and reaching to retrieve and file records, and dexterity of hands and fingers to operate a keyboard and other office equipment.
PROBATIONARY PERIOD: One year.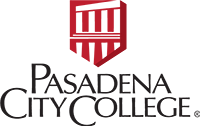 Pasadena City College
1570 East Colorado Boulevard, Pasadena, CA 91106
(626) 585-7361 direct ⋅ (626) 525-7924 fax