DEFINITION
Under direction, to perform a variety of art work in the creation and preparation of illustrative materials for publications, reports, exhibits, displays and public information or instructional projects; and to do related work as required.
EXAMPLES OF DUTIES
Prepares posters, signs, drawings, and graphs for pamphlets, brochures, reports, displays and publications.
Creates original designs and layouts.
Prepares final past up and art work for printing.
Designs type face and does hand and mechanical lettering.
Develops themes and carries out themes in producing materials.
Makes illustrations and drawings; does lettering.
Works with individuals and committees to develop plans and materials to meet specific needs.
Suggests paper sizes and colors and works out budget considerations.
Spaces copy with art work suggesting copy content and modifications.
MINIMUM QUALIFICATIONS
Education and Experience: Any combination equivalent to completion of a two year program in graphic arts in trade, art school or college and one year of graphic art work experience. Additional experience in commercial art work may be substituted for the college work on a year for year basis.
Knowledge and Abilities: Knowledge of principles of artistic design; knowledge of various printing and reproduction processes used in commercial art; knowledge of style, sizes and arrangements of type used in commercial art; ability to apply creativity in the preparation of layouts, drawings, illustrations and related graphic materials; ability to use a variety of artistic media, materials and techniques; ability to establish effective working relations with others.
Probationary Period: One year.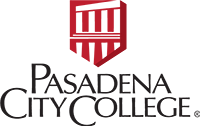 Pasadena City College
1570 East Colorado Boulevard, Pasadena, CA 91106
(626) 585-7361 direct ⋅ (626) 525-7924 fax