DEFINITION
Under direction of the Publications Supervisor, to perform a variety of graphic design work in the creation and preparation of materials for publications, reports, displays, the web, and promotional information or instructional projects; and to do related work as required.
EXAMPLES OF DUTIES
Creates original designs and layouts for printed publications, including brochures, flyers, postcards, posters, banners, and handbooks.
Pre-flights digital files and prepares them for both offset and digital press.
Resizes and retouches digital photos.
Suggests printing stock and works out budget considerations.
Designs banners, advertisements, and artwork for the web.
Works closely with Publications Supervisor to conceptualize original artwork for promotional material.
At the request of a supervisor, shall perform a variety of unscheduled duties normally and traditionally performed by a Graphic Designer.
MINIMUM QUALIFICATIONS
Education and Experience: A four-year degree or equivalent from an accredited trade, art school, college or university and three years of graphic design professional experience. Additional experience in commercial graphic design may be substituted for the college work on a year-for-year basis.
KNOWLEDGE AND ABILITIES
Expert knowledge of Adobe Creative Suite, including Photoshop, InDesign, Acrobat and Illustrator
Demonstrated experience with publication production workflow
Working knowledge of QuarkXPress
Strong knowledge of Microsoft Office applications, including Word, Excel and PowerPoint
Strong knowledge of pre-flighting process
Knowledge of HTML and CSS is a plus
Strong knowledge of four-color printing process
Demonstrated ability to work on both Mac and PC platforms
Organizational skills with close attention to detail
Demonstrated ability to multitask and juggle multiple projects with tight deadlines
PHYSICAL ABILITIES
Seeing to inspect written documents, communicate with District staff, sitting for extended periods of time, bending, kneeling and reaching to retrieve and file records, and dexterity of hands and fingers to operate a keyboard and other office equipment.
Probationary Period: One year.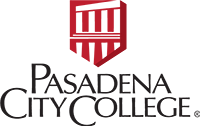 Pasadena City College
1570 East Colorado Boulevard, Pasadena, CA 91106
(626) 585-7361 direct ⋅ (626) 525-7924 fax