DEFINITION
Under general supervision to operate equipment; to answer questions and give general information in person or by telephone; give directions to classrooms and facilities on campus; perform related work as required.
EXAMPLES OF DUTIES
Gives telephone and room numbers and refers inquiries to appropriate departments.
Gives routine information as required.
Provides information to the public such as dates, times, and places of special events.
At the request of a supervisor, shall perform a variety of unscheduled duties normally and traditionally performed by an Information Clerk.
MINIMUM QUALIFICATIONS
Education and Experience: Any combination equivalent to graduation from high school and one year of experience in an information office or in work at a public counter directing people to services in a large complex of offices.
Knowledge and Abilities: Knowledge of and skill in providing information and answering questions. Ability to learn names and locations; refer to written information and direct people to locations on the campus by verbal description; arrange printed information so it can be found quickly; work in a multiethnic environment. Good diction, enunciation and voice modulation. Excellent customer service skills.
PHYSICAL ABILITIES
Seeing to inspect written documents, communicate with District staff, sitting for extended periods of time, bending, kneeling and reaching to retrieve and file records, and dexterity of hands and fingers to operate a keyboard and other office equipment. Frequent lifting and/or carrying objects weighting up to 25 pounds.
Probationary Period: One year.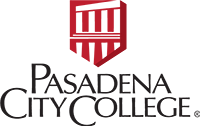 Pasadena City College
1570 East Colorado Boulevard, Pasadena, CA 91106
(626) 585-7361 direct ⋅ (626) 525-7924 fax