DEFINITION
Under general supervision, to extract information from college data bases using third and fourth generation languages; and format information into graphs, tables, and reports; to act as a lead person in data entry and maintenance of student records; assists in the ordering and distribution of reports, rosters, and other documents, to assist in class schedule maintenance; and to do related work as required.
EXAMPLES OF DUTIES
Assists in the development and installation of data processing packages, such as on-line transcripts, degree audit packages or optical disk storage systems.
Data enters and maintains student record information using on-line computer and microcomputer terminals.
Extracts information from computer data bases and prepares information reports for private and governmental agencies and other college offices.
Provides preliminary diagnostic review of software and hardware problems, and in cooperation with Management Information Systems develops solutions; establishes procedures to correct problems in data base systems.
Assures accuracy and integrity of student record data base.
Under the direction of a supervisor, follows a production calendar and orders and distributes computer reports.
Analyzes current procedures for suitability to future requirements.
Responds to a variety of ad hoc requests regarding student demographics, enrollment patterns, and other statistics regarding student characteristics; writes programs to extract specific information and formatting the information into graphs and tables; writes summaries of the information extracted.
Applies judgment and knowledge of college and departmental policies to conduct department business and may periodically assist with the work in other college offices.
Acts as lead person, trains, and assists staff and hourly sub-relief clerks.
Operates and instructs staff in use of computer terminals, microcomputers, printers, mark sense optical scanners, and telephone operations.
At the request of a supervisor, performs a variety of duties normally and traditionally performed by an Information Technician.
MINIMUM REQUIREMENTS
Education and Experience:
Experience with microcomputers and/or mainframe computers/minicomputers.
Knowledge of Cobol or some other common programming language.
Satisfactory completion of a college-level statistics class.
Desirable Requirements:
Baccalaureate degree.
Experience using a statistical computer package, such as SPSS or SAS.
Experience working in an educational institution.
PHYSICAL ABILITIES
Seeing to inspect written documents, communicate with District staff, sitting for extended periods of time, bending, kneeling and reaching to retrieve and file records, and dexterity of hands and fingers to operate a keyboard and other office equipment.
Probationary period: One year.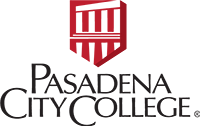 Pasadena City College
1570 East Colorado Boulevard, Pasadena, CA 91106
(626) 585-7361 direct ⋅ (626) 525-7924 fax