JULY 2016
FLSA: NON-EXEMPT
SALARY: 41
CBA DESIGNATION: Represented
DEFINITION
Under the supervision of a department manager or supervisor, the Technical Assistant provides clerical/technical support for the Information Technology Services office.
ESSENTIAL DUTIES AND RESPONSIBILITILES (Illustrative Only)
Duties may include but are not limited to the following:
Organizes and schedules office duties and work load to meet deadlines.
Maintains the College's software inventory.
Maintains the College's hardware inventory.
Answers questions and telephone inquiries within established departmental policies.
Requisitions, receives and issues supplies.
Makes arrangements for meetings, interviews, luncheons and travel.
Uses appropriate software (wordprocessors, graphic applications, OCR, spreadsheets) to prepare letters, reports, and user documentation independently.
Uses appropriate hardware (CPU, scanners, postscript printers) to prepare letters, reports, and user documentation independently.
May assist in scheduling the use of labs.
May assist in maintaining the departmental budget control records and other financial records.
May provide lead direction to students assistants and other hourly clerical personnel.
OTHER DUTIES
Perform other duties as assigned.
EDUCATION AND EXPERIENCE
Any combination of training and experience that would provide the required knowledge, skills, and abilities is qualifying. A typical way to obtain the required qualifications would be:
Any combination equivalent to graduation from high school and two years of responsible experience in clerical, secretarial, and application of computer technology to office or production work.
An AA degree or two years of college‑level secretarial training or computer studies may be substituted for one year of the required experience.
KNOWLEDGE OF
Current office practices and procedures;
Microcomputer hardware components;
Microcomputer operating systems (Windows preferred);
Software packages covering desktop publishing, word processing, database management, spreadsheets, and graphics.
ABILITY TO
Interpret and explain rules and policies; prepare and edit letters, documentation and other materials;
Communicate effectively with the public, faculty, staff, and students;
Assume responsibility and exercise sound judgment;
Establish and maintain effective working relationships with others;
Work in a multi‑ethnic environment.
PHYSICAL DEMANDS
Must possess mobility to work in a standard office setting and use standard office equipment, including a computer; to operate a motor vehicle and to visit various District and meeting sites; vision to read printed materials and a computer screen; and hearing and speech to communicate in person, before groups, and over the telephone. This is primarily a sedentary office classification although standing and walking between work areas may be required. Finger dexterity is needed to access, enter, and retrieve data using a computer keyboard, typewriter keyboard, or calculator and to operate standard office equipment. Positions in this classification occasionally bend, stoop, kneel, reach, push, and pull drawers open and closed to retrieve and file information. Employees must possess the ability to lift, carry, push, and pull materials and objects up to 60 pounds with the use of proper equipment.
ENVIRONMENTAL ELEMENTS
Employees work in an office environment with moderate noise levels, controlled temperature conditions, and no direct exposure to hazardous physical substances. Employees may interact with upset staff and/or public and private representatives in interpreting and enforcing departmental policies and procedures.
PROBATIONARY PERIOD: One year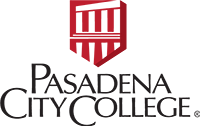 Pasadena City College
1570 East Colorado Boulevard, Pasadena, CA 91106
(626) 585-7361 direct ⋅ (626) 525-7924 fax