DEFINITION
Under direction of the Director, Media Services, the Instructional Materials Assistant supports the classroom technology needs of faculty and staff and other related tasks as assigned.
EXAMPLES OF DUTIES
Assists faculty and staff in the operation of classroom technology equipment, including smart classroom.
Routinely reserves and checks out media titles from the online media catalo database.
Routinely reserves and checks out classroom technology equipment.
Delivers and retrieves classroom technology equipment to a variety of campus venues.
Troubleshoots problems with classroom technology equipment operation.
On Saturdays, provides classroom technology support to classes and a variety of on-campus events.
At the request of the Director, Media Services, performs a variety of unscheduled duties normally and traditionally performed by an Instructional Materials Assistant.
MINIMUM QUALIFICATIONS
Education and Experience: High school degree or equivalent with course work in audio/visual hardware and software usage techniques. Any combination equivalent to one year of office clerical experience. In an audio/visual service department or business. Demonstrated sensitivity to and understanding of the diverse academic, socioeconomic, cultural, disability, and ethnic backgrounds of community college students.
Knowledge and Abilities: Experience working with classroom technology equipment using a computerized database in an educational environment, preferably in a community college setting. Ability to operate standard classroom technology and smart classroom equipment, i.e. laptop computers, LCD projectors, DVD/VHS players, etc.; troubleshoot problems in operating classroom technology equipment; deliver and retrieve equipment to classrooms and other campus venues. Knowledge of procedures for checking out media titles and classroom technology equipment using a computerized database. Exhibit a customer service approach to working with faculty and staff and work in a Microsoft Windows-based computer environment.
PHYSICAL ABILITIES
Seeing to inspect written documents, communicate with District staff, sitting for extended periods of time, bending, kneeling and reaching to retrieve and file records, and dexterity of hands and fingers to operate a keyboard and other office equipment.
PROBATIONARY PERIOD: One year.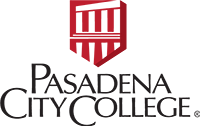 Pasadena City College
1570 East Colorado Boulevard, Pasadena, CA 91106
(626) 585-7361 direct ⋅ (626) 525-7924 fax