DEFINITION
Under general supervision of the New Media Center Coordinator, performs a variety of instructional media production duties, including work as production team leader and related work as required.
EXAMPLES OF DUTIES
Determines that client needs are consistent with policies and procedures.
Applies andragogical-pedagogical theory to course construction.
Provides technical leadership for members of project team.
Works closely with team members to define tasks and deadlines.
Sets project management and production schedules.
Develops and applies quality assurance (QA) process.
Attends special events including night, weekend, and holiday assignments.
Manages client expectations and ensures client needs are met.
Responsible for the department's overall performance within assigned projects.
Works with New Media Center Coordinator to maintain fiscal integrity of production process.
Provides mentoring and training for team members.
Stays current with technical innovations in instructional media production.
Develops and delivers WebCT training workshops.
Works closely with New Media Center Coordinator to define resources for product development.
At the request of a supervisor, performs a variety of unscheduled duties normally performed by Instructional Media Producer.
MINIMUM QUALIFICATIONS
Education and experience: Bachelor's degree with some additional college or technical training. Must have demonstrated experience administering WebCT and experience in project management. Must be able to speak and write English effectively. Must be an expert in WebCT course development. Must be an expert user of Macintosh and Windows operating systems. Must submit WebCT portfolio (zipped archive of a minimum of one WebCT course) on CD-ROM.
DESIRABLE QUALIFICATIONS
Demonstrated knowledge of instructional media production practices and techniques including ability to apply andragogical-pedagogical theory in course construction; organize and maintain assets; interpret and apply policies and procedures using independent judgment; follow and give instructions; provide direction and training to staff; professionally conduct business and maintain effective working relations with faculty and staff; work in a multiethnic environment; incorporate accessible design in all production; operate computers and content input devices; function effectively in a multitasking environment; adapt and create online curriculum for WebCT user training. Experience in formal and informal teaching or tutoring. Thorough knowledge of all Adobe and Macromedia software especially Dreamweaver and ColdFusion Enterprise and experience with Apache, Linux, Web-based Distributed Authoring and Versioning (WebDAV) considered a plus.
PHYSICAL ABILITIES
Seeing to inspect written documents, communicate with District staff, sitting for extended periods of time, bending, kneeling and reaching to retrieve and file records, and dexterity of hands and fingers to operate a keyboard and other office equipment.
Probationary Period: One year.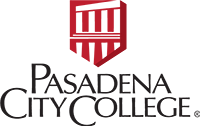 Pasadena City College
1570 East Colorado Boulevard, Pasadena, CA 91106
(626) 585-7361 direct ⋅ (626) 525-7924 fax